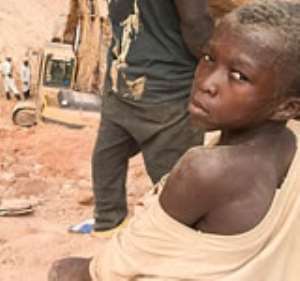 Orphan Cry International (OCI), an orphanage at Apowa in the Ahanta West District of the Western Region, has been closed down by the Department of Social Welfare.
The closure was based on reports of unlawful adoption, immoral acts, sexual harassment, emotional abuse of children and maltreatment.
Madam Joana Mensah, Regional Director of the Department, who led a team to close down the facility, at the Weekend, told GNA that operations of OCI over the past six years were below approved standard.
She said 40 children were taken away from OCI and sent to other homes while the Domestic Violence and Victim Support Unit (DOVVSU) was investigating how a 20-month-old baby from Adansi in Obuasi came to the orphanage.
Madam Mensah alleged that the OCI did not allow some parents to take their children away from the facility.