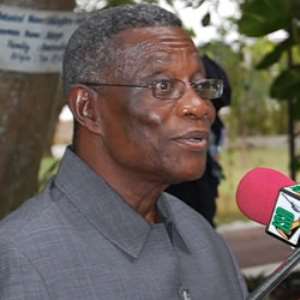 President Mills has instructed all his appointees to declare their assets as required by law within seven days.
Even though Act 550 of 1998 requires that the declaration be done in six months, the president wants his appointees to declare their assets in a week.
Presidential spokesperson, Mahama Ayarigah says the president believes six months is a long time enough for people to do untoward things.
That, he said, informed the decision to limit the period for declaration to one week.
Mr. Ayarigah rejected suggestions that because the documents of declaration are not made public they can be altered.
He said nobody can tamper with the forms after they have been submitted.
According to him, the government would, however, be submitting proposals to Parliament to amend the law on Asset Declaration.
In fulfilment of the president's promise during the electioneering campaign, the amendment would seek to ensure that asset declaration is done publicly.
Currently the law does not require public officials to do public declaration of their assets.
It is therefore difficult for the public to hold public officials accountable by making sure they own what they declare.
Mr. Ayarigah himself has filled the asset declaration form and will be submitting to the appropriate authorities.
Story by Malik Abass Daabu