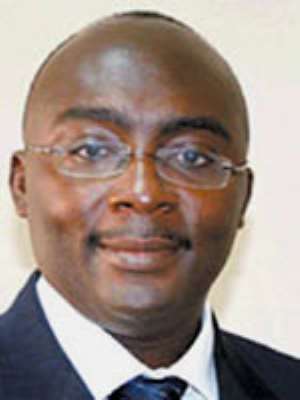 Mr Josh Nimakoe who is a close friend of the running mate of the New Patriotic (NPP), Dr Mohamadu Bawumia has denied the public allegation in the airwaves that Dr Bawumia has been arrested by the Bureau of National Investigations (BNI) and detained in the Tamale Police Station on suspicion of possessing a gun.
Meanwhile Mr Nimakoe confirmed that Dr Bawumia's movement was restricted for about twenty-minutes (20 minutes) at the airport for questioning, when they were about to board a plane to Tamale.
Speaking on Peace FM News on Friday, 20th February 2009, Mr Nimakoe said the restriction had to do with searching and questioning him about the car he was using, to find out whether it was a government car. He also confirmed that Dr Bawumia is currently safe in Walewale where he will spend the week end with his family.
On the same issue, Peace FM News, also spoke to the Northern Regional Police Commander, DCOP Ofosu Gyeabuo and he also denied the allegation. He said, no information concerning Dr Bawumia has been reported to him, and his administration has also not ordered anyone to arrest Dr Bawumia.
By: John A. Nyaaba