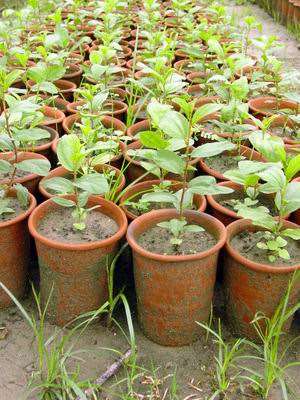 An appeal has gone to the Forestry Department to consider reviving the free seedlings supply scheme to communities for tree plantation projects.
Mr Michael Tasiame, South-Tongu District Coordinator of the National Disaster Management Organization (NADMO) made the appeal when presenting relief items to fire victims at Dordor-Kope in the South-Tongu district.
At least 30 houses were destroyed by the blaze fire, which started from a bush fire and later engulfed the community.
Mr Tasiame said reviving free supply of seedlings would help address many fires engulfing communities and therefore reduce the annual budget of NADMO in terms of relief items it gives to victims in addition the effect on the economy.
There fire victims, numbering about 50, received packets of roofing sheets, students mattresses, bags of rice, bales of used clothing, and plastic plates and cups.
Mr Kobla Woyome, Member of Parliament (MP) for the area, had earlier donated 600 sachets of water and used clothing to the victims.
While expressing gratitude to government for its quick response to the plight of the victims, Mr Woyome also called for the opening of a Fire Service Post in the district to fight fires.