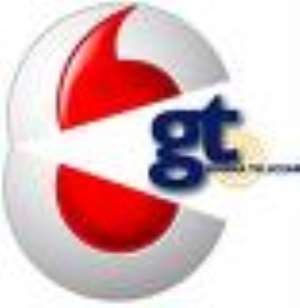 The Head of Corporate Communications and Customer Care of Ghana Telecommunications Limited, Major Albert Don-Chebe, says workers will never be laid off in spite of the transformation taking place in the organisation.
According to him, the company will change its name to Vodafone Ghana Limited by the middle of the year. Major Don-Chebe made the point when interacting with a cross-section of media practitioners in the Eastern Region in Koforidua. He announced the company's plans to carry out training programmes for the staff to enable them to cope with changing trends in society.
Major Don Chebe described Vodafone as the leading mobile communication company globally with about 290 million customers. He said it is also the fastest changing business in the world and therefore the need to strategise to compete on the global market.
Major Don-Chebe noted that even though the company will not lay off staff, applications for voluntary retrenchment are welcome and assured them of an excellent package. He said Ghana telecom intends to rebrand the company in order to cover all parts of the country to enhance effective communication.
Major Don-Chebe disclosed that the government of Ghana owns about 30% shares of the Vodafone company which is currently operating in over 26 countries with about 40 partners.
The Eastern Regional Manager of Ghana Telecom, Nii Amaa Fleischer-Brock, said the company has plans to introduce more call sites to ease congestion in areas including New Abirem and Achiase in the Eastern Region.