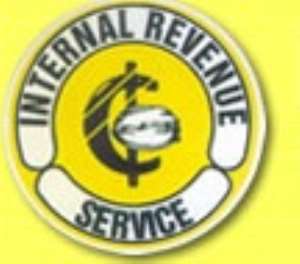 The management of Internal Revenue Service (IRS) has adopted pragmatic measures to modernise its operations in conformity with internationally accepted standards to realise its vision to excel as an effective tax administration.
It has begun a pilot project to switch from the current manual business processing to automation envisaged nation-wide by 2011.
Major Daniel S. Ablorh-Quarcoo (rtd), Commissioner of IRS announced this at the opening of a two-day seminar for management and essential staff of IRS in Takoradi on Friday.
It is under the theme "Modernising business processes for higher productivity in tax administration".
He said to realize its objective; management would soon develop appropriate Integrated Tax Management software that would capture data on taxpayers to ensure swift flow of information through the use of Local Area Network and Wide Area Network between all IRS district offices.
Major Ablorh-Quarcoo said this would help improve the turn-around time, minimise burden of taxpayers and facilitate tax payment through the banks and offer easy access to information.
He said it would in addition help to increase staff capacity to achieve revenue collection target of GH¢2,420,000 by 2011.
IRS collected GH¢1,234,000 as against its target of GH¢1,122,430 for last year recording a growth of 35.62 per cent, its highest performance for the past four years.
Major Ablorh-Quarcoo explained that the growth of its performance in 2008 over 2007 was 35.64 per cent, and attributed it attitudinal change among the staff and modernisation of operation in some district offices.
He announced that the revenue target for 2009 was GH¢1,512,000 and adequate strategies would be adopted to ensure the realization of the target and even exceed it.
Major Ablorh-Quarcoo announced a programme to ensure that about 80 per cent of IRS workers benefit from a comprehensive computer training programme by the end of the year.
He stressed that the programme should not adversely affect revenue mobilisation efforts.
Mr David Adom, a Tax Consultant, said the current global financial crisis required tax collectors to see it as a challenge and rise above their limitations to increase tax revenue for government.
"In a way this is an opportunity for Ghana to minimise dependency on foreign funding by relying on internally generated revenue," he said.
Mr Adom said accurate and fair tax assessment, minimum compliance cost, prompt refund of overpaid taxes and rapid response to taxpayers' request for documentation to facilitate business were some of the strategies that could be adopted holistically to enhance efficiency in revenue collection.
He said to modernise its operations, management should adopt on-line taxpayer registration, generate assessments or file returns on-line and allow taxpayers to chat with Assessing Officers on-line.
Mr Ebenezer Osabutey, Western Regional Director of IRS noted that due to the global economic downturn, revenue mobilisation in 2009 would face difficult challenges.
However, he said the staff had the potential to confront the challenges to be encountered to realise set targets.
Mr Osabutey urged management to provide staff with accommodation and needed logistics to boost their morale to work efficiently and effectively.