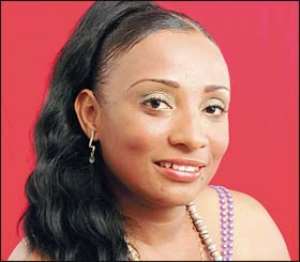 Zita Okaikoi Current developments give every indication that Ghana has returned to its dark past when freedom of the media was at the mercy of the government of the day.
At the moment, a phone call from the corridors of power is all that is needed to bring an abrupt end to a live television broadcast on Ghana Television (GTV).
A newspaper review program that was being aired live on GTV was yesterday rudely taken off air after Richard Quarshigah, a member of the Communications Team of the National Democratic Congress (NDC) reportedly called the station to complain about the programme.
Mr. Quarshigah was reported to have made a phone call to the Director-General of the station, William Ampem-Darko, and fumed that the composition of the panel does not favour the NDC and the government of the day.
Immediately after the phone call, the programme was abruptly taken off air with an excuse that the decision was from 'above.'
The three-member panel on set included the New Patriotic Party (NPP) no-nonsense campaigner, Ursula Owusu who is also a gender activist, Dr. Afriyie Akoto, MP for Kwadaso and Chairman of the NPP Manifesto Committee for the 2008 election and one John Abu Jinapor who was representing the NDC.
Ursula Owusu, yesterday told Citi Fm that she heard the producer of the programme, Isaac Addinton saying orders for the truncation were given by Richard Quarshigah.
She said the host of the programme, not knowing what was happening, gave an excuse that the cancellation was due to a technical hitch.
"All the panelists were surprised at what had happened… there was no technical problem. She was instructed to take the programme of-air; my first impression was that are we back to the culture of silence? Can't we express our opinions freely and openly as the NDC members did when they were in opposition?" Ursula Owusu quizzed.
Richard Quarshigah admitted that he indeed called Mr. Ampen-Darko, and complained about the composition of the panel. But as would be expected, he denied giving directives to management of the station to stop the programme.
Mr. Ampem-Darko on his part said he ordered that the programme should be taken off air because of the composition of the panel.
He asserted that the composition of the panel was not in the best interest of the station, especially when the issue being discussed was the President's State of the Nation address.
By Halifax Ansah-Addo