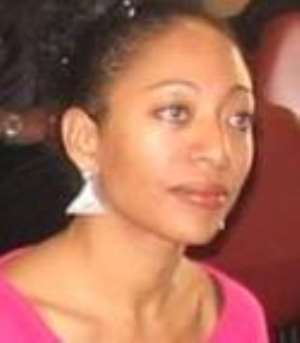 Ms. Samia Nkrumah, Member of Parliament (MP) for Jomoro on Friday pledged to champion the cause of the youth in Parliament to ensure that the youth secured their rightful place on the national developmental agenda.

Ms. Nkrumah, who is also daughter of Dr. Kwame Nkrumah, first President of the Republic of Ghana also promised to fight for the institution of measures which would reflect the values of Nkrumaism which included liberation, justice and unity, ideologies she said were still relevant.

The MP made the pledge when she addressed a youth forum organized by the youth wing of the Convention People's Party (CPP) to commemorate the 60th birthday of the party and also to recognize the contribution of the youth towards the achievement of independence for Ghana and thereon in Accra.

She said as a first step, she would ensure that the national youth policy which has been within the corridors of power but yet to be passed into law sees the light of day to guide and give the youth a direction and sense of national purpose to rekindle the spirit of nationalism amongst them.

She said the country needed to invest in her human resource and do away with discrimination to enable her to tap all the qualities that it had in her quest to drive the growth agenda.

She called for the creation of opportunities for the youth to enable them to channel their energies into productive enterprises for the development of the country.

Mr. Kwabena Bonfeh Jnr., National Youth Organizer of the CPP who called on the youth to rededicate their energies to the course of the party, commended President John Evans Atta Mills for declaring that, Dr Nkrumah's birth would be recognized to befit his status as the founder of the nation.

Mr. Bonfeh Jnr. however, called for the release of all CPP properties which were taken away during the party's overthrow to make for a true national reconciliation.