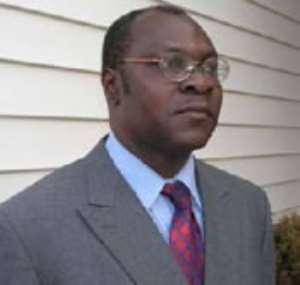 Former communications director of the Akufo-Addo campaign team for Election 2008, Dr Arthur Kennedy, has hailed President Mills' decision to review the purchase agreement on the two presidential jets.
Dr Kennedy said he could not fathom why former President Kufuor would go for the jets when the citizenry was still faced with serious challenges.
"I frankly have not been able to fathom the need for two presidential jets at the same time," he said.
He however cautioned that though a review is a prudent decision, it must not turn out to be what he described as "vindictive review."
The purchase of the two aircraft, a 12-seater Falcon 900, currently serving as presidential jet and an Airbus for the Ghana Air Force, generated loads of controversy in the country last year.
Debates in Parliament over the jets reached a crescendo with the Committee for the Interior on record to have deferred a meeting on the budget for the planes demanding a clarification on the total amount involved in the transaction.
Dr Kennedy insisted that the decision of the New Patriotic Party (NPP) had precedence.
He drew allusions to the purchase of the Gulf Stream III jet by the National Democratic Congress (NDC).
He said the ruling party then entered into the agreement without recourse to the hardship in the country then.
Dr Kennedy said although he was not enthused about the failure of the Kufuor administration to use the Gulf Stream III secured by the NDC, the ruling party must not repeat the mistakes of the past administration.
Story by Fiifi Koomson