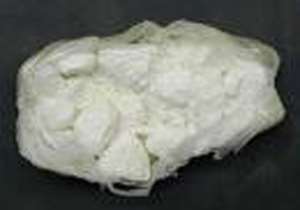 Cocaine A British man detained with his wife after cocaine was allegedly found in their luggage at Margarita Airport in Venezuela is wanted in the United Kingdom, police have told CNN.
The couple -- named by the British media as Paul and Laura Makin -- are alleged to have been detained by police after a search revealed 24 kilograms (52 lbs) of cocaine stashed in their bags.
They were traveling with four children who are now in the care of Venezuelan authorities.
The children are reported to include twins Libby and Lucy, aged two, seven-year-old Megan and eight-year-old Jack.
Merseyside police in the United Kingdom have confirmed a warrant for arrest was issued for 31-year-old Paul Makin after he failed to appear in Liverpool Crown Court on February 9.
He was facing charges of affray and possession of an offensive weapon in connection with an incident the previous September.
Paul Makin's grandmother is reported to have expressed shock after being told of her grandson's alleged predicament in Venezuela.
She told the Press Association: "I couldn't believe it. I didn't know he was going to Venezuela and I have no idea what's going on and if it is a mistake."
"I couldn't believe the news of this when I heard it -- that they were caught with coke," she said.
She told PA that the last she heard was that the couple were getting divorced.
The two elder children are reported to attend Mersey Park Primary School in Birkenhead, a town in the county of Merseyside.
The chair of governors, councillor Brian Kenny, told PA today: "Regardless of the rights and wrongs of the allegation my main concern is for the welfare of the four children involved and the two attending our school."
He told PA he'd spoken with the education department about contacting the Foreign Office to ensure the children's welfare.
"It is obviously a very traumatic situation for the children - the whole situation sounds really horrific," Kenny told PA. The British Foreign Office declined to name the couple but confirmed that a man and woman had been detained at Margarita Airport on Monday, February 16 and that British authorities are providing "appropriate consular assistance."