WATCH THIS TICKING TIME BOMB, NPP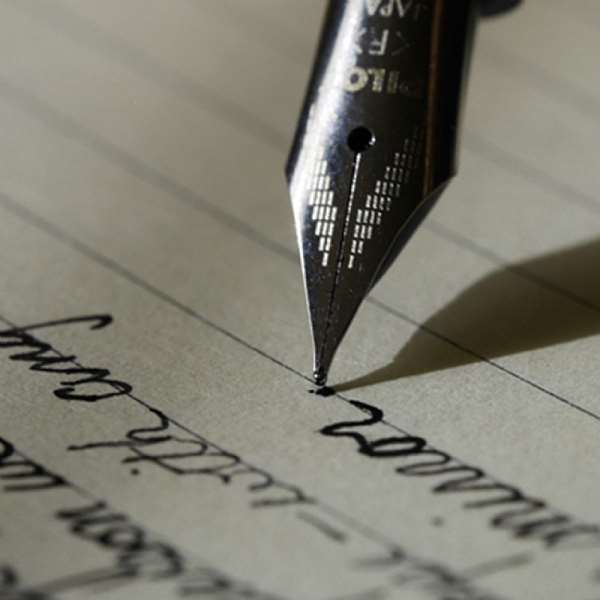 In one of my articles titled "Defeat of NPP: My Opinion" posted on "Ghanaweb.com, Modernghana.com and myjoyonline.com" some few weeks ago, I highlighted some of the few reasons that contributed to the defeat of the Great Osono Party in the last general elections. In bringing those facts to the fore, I aimed at creating awareness and a sense of responsibility among members and also sought to draw our attention to how our individual and collective actions and inactions impacted on the fortunes of the party in the last general elections.
One of the issues I raised in the above article was the "entrenched camps" that developed before and after the Legon Congress in 2007 and how these militated against our chances at retaining power. Again, I lamented on the fact that the congress that gave us a leader in Nana Addo Dankwa Akuffo-Addo splintered the party into camps at a time when we most needed unity and oneness of purpose. Also, I made mention of Alan Kyeremateng somersaulting out and then doing a "U" turn back into the fold and how that contributed massively to our defeat. In the same article, I challenged Alan to endeavour to erase the erroneous impression that spoilt-child act have created in the minds of some members about him. I have nothing against Alan; however his antics then have since left me worried about him. As if that immature move was not enough, he even contrived to get his name associated with the flag bearer-ship of the Reformed Patriotic Democrats (RPD) before finally deciding to come back. I thought his antics then were self-serving, delusional and egocentric.
That is why I was saddened to read about a press conference held in Kumasi by a group calling itself "Friends of Alan Cash Campaign" led by one Joseph Boakye Kwakwa on "Modernghana.com" on Wednesday, 11.02.09. I was even more alarmed to read that the group's avowed aim is to "resist any attempts to retain Nana Addo Dankwa Akuffo-Addo as the party's flag bearer….That any such attempt would amount to subverting the provisions of the constitution of the party…." Many "Osonites", myself included, would have been happier if Mr Kwakwa and his associates have constituted themselves into a pressure group within the party to ensure that its constitution is not subverted by any individual or group of persons without being affiliated to any individual themselves. This is would have been an honourable undertaking. As it is, theirs is an exercise in futility since as the group's name imply, they are not friends of Ghana's democracy nor the NPP; but Alan Kyeremateng. Most worrying is the group's objective of "resisting any attempt" at retaining Nana Addo as the party's flag bearer. During Nana's post elections nationwide "Thanksgiving Tour", people in the areas he visited began advocating for his retention as the flag bearer. It is their right to express their choice and preference and no one can "resist" that! Neither Mr Kwakwa nor "Friends of Alan Cash" could deny the people their right!! No where did anyone call on the executives to "subvert" any "provisions of the constitution of the party" to achieve this end. To the best of my knowledge, there has been no group formed in that regard for this to be achieved. This was a spontaneous response as Nana's entourage went from village to village by people whose only desire is to see their beloved party back in power. In any case, this stance by the people has not received an official endorsement of the national executives. Hence, it does not call for any resistance movement. Then again, who must we listen to if we are really serious about mounting a credible challenge in the next general elections? Our village folks or "Friends of Alan Cash"? So if Mr Kwakwa and his ilk are "resisting" the right of the masses to express their desire to have Nana as flag bearer, would they have any right then to solicit for the votes of same people for Alan? Mr Kwakwa and his kind obviously lack basic understanding of modern democracy and our party's constitution hence they "resist any attempt" to retain Nana by seeking to impose their "friend" Alan Cash on the party.
If there is anything in the party to "resist", it is the likes of Mr Kwakwa whose stock-in-trade is to play the "yes men" of any Tom, Dick and Harry just to be on the news. The NPP is bigger than any individual and hence no personality-cult should be countenanced. Anyone who seeks to create one should be stopped immediately as they threaten the unity of the party. I call on the Ashanti regional executives to stop the activities of these self-seeking individuals as it creates confusion and leave our front segmented. They are toying with the self-destruct button and if not checked in time, may cause the party to implode. Perhaps Alan should stop them from using his name to foment trouble in the party. This is the time to unite for the common good of the NPP. There is enough going against us right now that call for united front rather than unnecessarily jostling for positions barely 2 months after losing the elections. The enormity of the task ahead of the party appears oblivious to the likes of Mr Kwakwa hence they take the easiest option to run to the print media to bark out their not-so-well-thought-through "campaign" with their tails between their legs like the scared dogs that they are. We need brave and selfless people to work for the party's unity for the challenge ahead.
Putting the NPP First:
In any case, can Mr Kwakwa and his colleagues in the "Friends of Alan Cash" look themselves in the mirror and tell their wives or girlfriends that they are genuinely serving the interest of the NPP by holding hasty press conferences? Those blinded by self-seeking allegiances are neither capable of carrying out honest self-assessment nor evaluate how their actions impact on others and that is why I am not overly surprised by the activities of this group. In fact, I am appalled by their childish tantrums! If the masses indeed want the Nana/Bawumia ticket retained, who are the "Friends of Alan Cash Campaign" to say no? I am a born and bred Ashanti but it beggars belief to hear people like Mr Kwakwa still clamouring for another Ashanti to lead the party shortly after Kuffuor's 2 terms in office. Politics is about numbers and it makes political sense that we integrate feedback from every corner of Ghana into our strategy to win power as soon as possible. If "Friends of Alan Cash" care to know, many people are waiting for the day when the NPP's flag bearer would not be an Ashanti before they vote for the party. This is a fact. Though this perception is unfortunate, it would not be difficult in anyway by true lovers of party to agree to give the Nana/Bawumia pairing another crack of the whip in 2012. I am not in any way suggesting that the party should be shaped by the opinion of people who have sworn the oath of "Antoa" not to vote for it regardless of whoever leads it or whatever the party achieves. My point is this: politics is about numbers and since we have so many qualified people from different regions of Ghana, we should give them the chance to lead the party if that would contribute in any way for the party to win back power to implement its laudable policies. The constitution was written by the party for itself and not the other way round. In my opinion, whatever happens after the 2012 elections, if Dr Bawumia is interested to further his political career, he should be groomed to take up the mantle of the flag bearer-ship. Failing that, we should look at up and coming ones from other regions and groom them to lead the party. This may appear "discriminatory" to Ashantis since members from other tribes aren't being discouraged from putting themselves forward for the flag bearer-ship. The above notwithstanding, I believe a lot of Ashantis would accept this "positive discrimination" to help put the party in a more strategic and advantageous position to recapture power. It doesn't take only Ashantis to implement our policies; does it? It is about time groups like "Friends of Alan Cash" are treated like the ticking time bombs that they are. We should not toy with them else they cause the party to implode. Nobody begrudges them for being "friends" of Alan; but why aren't they "friends" of the NPP first? Judge them by their utterances. All true lovers of the party must "resist" these people before they "resist" the rest of us from voicing our opinion. If we leave these personality cults to gather momentum and poison the minds of our people for longer than necessary, we may end up reading the epitaph and singing the dirge of our party in the next elections. A word to the NPP is in the Legon congress 2007!!!
Kofi Kyei-Mensah-Osei
London