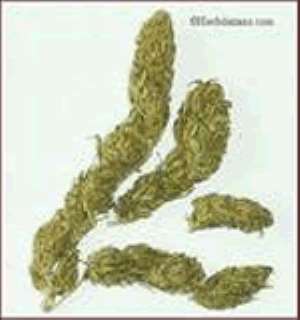 Agbeko Kwame, a farmer, has been put on trial at a Hohoe Circuit Court for cultivating and peddling Indian hemp.
Agbeko's plea was not taken and he was remanded into prison custody to re-appear on March 4.
Assistant Superintendent of Police, ASP Mr B.Y. Dadzie told the court that Agbeko was arrested on January 30 at Asukawkaw near Dodo-Tamale in the Kadjebi District.
He said a team of policemen swooped on the village at about 0400 hours that day but Agbeko bolted into the bush.
But he was chased and arrested and a search in his cottage revealed quantities of the stuff in fertilizer sacks.