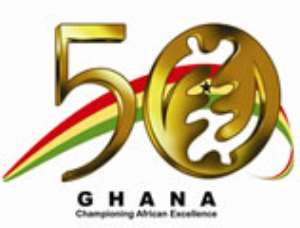 Commemorative books produced to mark Ghana's 50th anniversary celebration in March 2007 are still locked up at various locations across the country.
The Ghana @ 50 Secretariat mandated to supervise activities for the Golden Jubilee published books and produced souvenirs for sale to the public.
But two years after the celebration, the books remain locked up.
One of the stores which is located at the Greater Accra regional office of the Information Service Department stockpile of 2,181 boxes of the books under lock and key
An official of the department, who led the Times into the store, could not explain why the books had been locked up.
According to the official, the books were delivered into the department's custody in July 2007. The investigations conducted by the Times revealed that a total of 12.9 million dollars was spent on the publication of books and production of souvenirs for sale but available records show that so far, only 378,000 dollars have been realized from the sales.
At the moment, 32,965 units of hard-cover commemorative books and 81,332 units of soft cover version have been stored at the Ministry of Information and the Information Service Training Centre near the French Embassy in Accra.
Unconfirmed information hinted that many copies of the books could also be found at some bookshops and other locations across the country.
The Times learnt that patronage of the books has been very low because of the high cover price and the fact that they were delivered long after the celebration.
A cover price for the hard cover is GH¢15, while the soft cover is GH¢7.
When contacted, Mr Kwadwo Mpiani, former Chief of Staff whose office oversaw the activities of the Ghana @ 50 Secretariat, expressed surprise that there were books and souvenirs still in stock. He remembers that they were given to the ministry to sell.
However, he thought aloud, "that is where I have a problem. If we take a decision and somewhere along the line, its implementation becomes a challenge, we ought to have been informed. For all you know, it could be that the prices were high. In that case, that is, if we had been informed, we could have taken a decision to reduce the prices, perhaps for school children and the many tourists who came in at the time."
Mr. Mpiani said though he does not have the authority at this time, he would still contact the secretariat to find out why the books are still locked up.