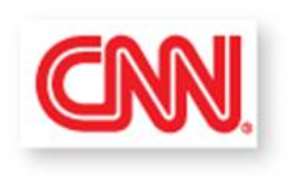 Campaign in the Internationalist Awards for Innovation in Media
CNN International was the only media owner to collect Gold in the prestigious Internationalist Awards for Innovation in Media with its 'My South Africa' global advertising campaign for South African Tourism. In a competition where the total number of entries represented more than 30 countries, 'My South Africa' was one of only two Global campaigns to win a Gold award.
"This is great news; the win is a well-deserved recognition of all the hard work and creativity that has gone into building this truly collaborative and multi-platform campaign," commented Rani R Raad, SVP Advertising Sales, CNN International. "For a broadcast network to compete with creative and full service agencies and win is quite an accomplishment and a testament to the strong and successful partnership that has evolved between CNN and South Africa Tourism."
"This is a feather in all our caps," says Roshene Singh, Chief Marketing Officer at South African Tourism. "It shows that our creativity is working not only to attract the attention of CNN's millions-strong global audience, but also to attract the attention and the approval of some of the most discerning, media-savvy and marketing people in the world… the people who judged entries for the 2008 award. We're getting it right, and we are delighted that CNN has received this accolade."
About the campaign
In June 2008, CNN International joined with South African Tourism (SA Tourism) to produce its first ever user generated content driven advertising solution, geared towards raising the profile of South Africa to CNN's elite audience of business and leisure travellers.
The partnership captures the zeitgeist of shared multimedia experiences through a multimedia brand campaign, 'My South Africa', driven via bespoke website www.mysouthafrica.tv.
'My South Africa' encourages CNN viewers worldwide to harness their creativity and upload compelling photographs, moving images and stories that encapsulate their experiences of South Africa, via the 'My South Africa' website, for the chance to win a trip to South Africa. CNN Ad Sales' dedicated in-house creative production unit, Turner Commercial Productions (TCP) produced a series of 'call-to-action' television spots, the first featuring South Africa Ambassador and acclaimed music artist Yvonne Chaka Chaka, to drive viewers to the website.
The campaign is being executed on air and in print, is running until the end of 2010, and spans the FIFA World Cup when all eyes will be on South Africa as host nation. This campaign builds on SA Tourism's successful six year advertising relationship with CNN International.
CNN International advertising sales deliver innovative and creative media solutions that go beyond the norms of standard advertising to deliver results. The team strives to build long-term strategic partnerships with all clients, addressing individual commercial needs and offering turn-key solutions to support client marketing strategies though extensive resources including the TASK Group*, TCP and our dedicated PR and Marketing team.
For more information, please e-mail Account Director Reme Al-Saiegh at [email protected].
*CNN's Tourism Advertising Solutions & Knowledge (TASK) Group provides consultative services on the development of strategic tourism advertising campaigns. The flexibility offered by TASK enables clients to customise their advertising output according to their business needs.
About CNN International
CNN International continues to be the international news channel of choice for reaching the European elite, leading all international news channels in monthly reach (EMS Select 2008), and is also market leader for combined TV and online monthly reach, confirming its position as the channel that best reaches the 'upscale global citizen' in the digital age. Overall lead in EMS Select positions CNN as #1 television vehicle for advertisers seeking to reach frequent business travellers and business decision makers.
About South African Tourism
South African Tourism is the national tourism agency responsible for the marketing of South Africa as a preferred tourist destination. It is headed up by Chief Executive Officer, Mr Moeketsi Mosola and Chief Operating Officer, Ms Didi Moyle. It has its head office in Sandton, Johannesburg with offices in Europe, Asia, the UK, US and Australia.
For more information, please contact:
Syreeta Clarke,
PR Manager, CNN International
[email protected]
+44 (0) 207 693 0662