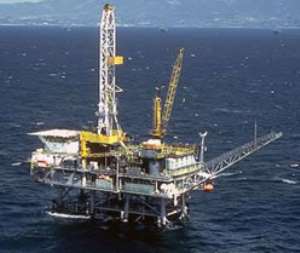 Two organisations on Wednesday called for the right institutions and transparent policies to be put in place before the production of Ghana's oil begins.
The Integrated Social Development Centre (ISODEC) and Oxfam America and Ghana, in a press release signed by Ruby Kisseidu, a campaigner for ISODEC and Oxfam cautioned that there was the need for the country to make significant changes to support clear, accountable and efficient development of the oil industry.
It said Ghana's recent discovery of oil had generated enormous interest in the country's oil production potential but Ghana should bear in mind that the exploitation of natural resources, historically, in Africa had far too often led to increase poverty and conflict, a phenomenon often referred to as "resource course."
"Oil boom in many countries had bred corruption, underdevelopment, social conflict and environmental damage".
"There is a need for transparent revenues payment practices, open and competitive contract bidding, active monitoring and participation by civil society".
It noted that the importance of the government of Ghana in enacting a moratorium on signing new licenses to enable them to organize an open bidding round and allowing the country's legal and institutional framework to "catch up" to the pace of oil development.
It said the International Monetary Fund had predicted that government revenues from oil and gas could reach a cumulative 20 billion US dollars over production period of 2012 to 2030 in the Jubilee field alone.
ISODEC and Oxfam therefore urged Ghana that while some progress had been made in the Extractive Industry Transparency Initiative (EITI) the government should fully be committed to extend that work to the petroleum sector.
GNA