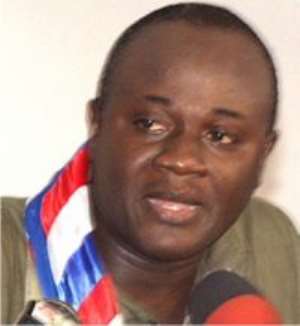 New Patriotic Party stalwart and MP for Okere, Dan Botwe, has proposed discontinuance of the practice of public officials buying state vehicles at the end of their tenure of office.
According to him the practice breeds corruption in the public administration.
His call comes in the wake of allegations of missing state vehicles, with suspicions that officials of the former government have illegally bought the vehicles at ridiculous rock-bottom prices.
Public officials by law have the option to buy state vehicles they have been using for over two years, at the end of their tenure of office.
But Mr Botwe told Joy News on Wednesday, the practice must be stopped.
He said Public officials who wish to own vehicles must be made to buy them from other sources.
"If a person wants a car, let him take a car loan to purchase his own car," he said, adding this practice is unnecessary and must be abolished.
He entreated the Mills administration to put in place appropriate laws to prevent the practice from going on.
"I want the Mills administration to come out on this and it's not as if they also want to enjoy it so they are going to keep mute about it and when they are leaving in 2012, they will say they have used the car for 2 years and they are going to buy it," he argued.
Story by Nathan Gadugah