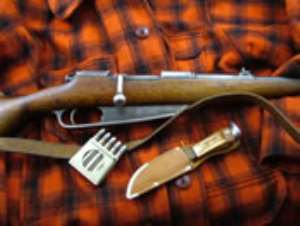 Joy News correspondent Mahama Shaibu reports
One person is dead while seven others have suffered gun-shot injuries in clashes between supporters of the National Democratic Congress (NDC) and the opposition New Patriotic Party (NPP) in Tamale.
Two of the injured are said to be in critical condition at the intensive care unit of the Tamale Government Hospital.
The violence is said to have been triggered by the comment of an NPP supporter about traditional rulers in the northern part of the country.
The latest incident follows several other clashes between supporters of the two parties in the region.
"We were at the top there when Tiger, a certain boy came with [reports] that they had beaten one guy at Hilltop [a suburb of Tamale] and so he also came to retaliate," an eye witness told Joy News correspondent Mahama Shaibu.
According to him, Tiger and his gang had been brandishing powerful assault rifles.
"The guns they were using were very powerful. I never heard the sound of it," he told Joy FM.
The police is said to have started investigating the latest incident.

The political gangs
The Azorka boys and the Kandaha boys are two gangster groups whose activities are said to be stoking clashes between the NPP and the NDC in Tamale.
Pro-NDC Azorka boys were reported to have sent Metro Mass Transit drivers parking their vehicles and collecting their keys during the December 2008 elections when the NDC was leading in the presidential elections.
Fingers have also been pointed at the the Kandaha group, which has leanings towards the NPP, in the clashes.
Story by Fiifi Koomson