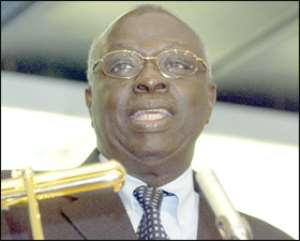 Jacques Diouf FOOD and Agricultural Organisation's (FAO's) latest Crop Prospects and Food Situation report suggests a reduction in global cereal output in 2009 from the 2008 record.
A statement issued by the agency said low-income food deficit countries would experience lower output for cereal crops while smaller plantings and adverse weather might bring grain production down in most of the world's major producers.
It said that in spite of the decline in international prices in the second half of 2008, domestic food prices remained very high in several developing countries, affecting access to food among low-income population groups.
"In Western and Eastern African countries, prices have fallen significantly since the beginning of the harvests in September-October last year, but by January this year they were well above their levels of a year ago.
The situation is worse for imported rice and wheat as prices are still on the increase," the statement added.
Prices of rice and wheat also remain high in several poor countries in Asia, including Afghanistan, Pakistan and Sri Lanka.
According to the UN agency, more than 18 million people face serious food insecurity in Eastern Africa due either to conflict, unrest, adverse weather or a combined effect, while in Southern Africa the total number of those under threat is estimated to be 8.7 million.
It further said that in Kenya, Somalia and Zimbabwe, the food security situation was very serious due to civil insecurity and/or economic crises.
Meanwhile, FAO's latest forecast for the 2008/09 (July/June) marketing year points to further increases in the use of cereals for bio-fuel production - a total of 104 million tonnes, representing 4.6 percent of world cereal production.
By Felix Dela Klutse