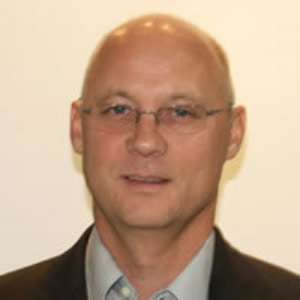 Telecoms giant MTN Monday night hosted 32 outstanding staff from nine African countries to a gala awards night in Accra as part of its recognition and reward culture.

The hard working and enterprising staff nominated by their own colleagues for going the extra mile in 2008 to meet customer needs or service the company, were drawn from across the West and Central Africa region and received cash prizes and shields in four categories from MTN Chief Executive Officers and senior officials.
The award categories; Knowledge Share, Customer Service, MTN Values and Star Performance, saw four of the 32 winners adjudged the overall best in each of the categories and are due to choose from four prize options.
Participating countries in the annual awards gala dubbed MTN Y'elloStars, WECA Regional Awards 2009 were Benin, Cameroon, Cote d'Ivoire, Congo, Ghana, Guinea Bissau, Guinea Conakry, Liberia and Nigeria.
Ogala Okoto from MTN Nigeria emerged winner of the Knowledge Share category, From Cote d'Ivoire Onuoha Chika Dimgba was the winner of the MTN Values category, Cameroon's Sangare Inza won Star Performance while Cynthia Majoub from MTN Ghana won the Customer Service award.
Each winner can pick $5000 for themselves or pick a second option of Learning and Development programme worth $10,000 to be sponsored by MTN, or a third option of $10,000 worth of Productivity Enhancing Tool; or better still $15,000 cash prize to be shared with members of the winner's team.
Mr. Brett Goschen, MTN Ghana's CEO, who welcomed the gathering to the celebration that also featured sumptuous meals and plenty of music, observed that those being celebrated made extraordinary impact on their colleagues in their production with their dedication to work, endurance and generosity of sport.
"Tonight we are applauding the winners for their success. According to Henry Ford, you cannot build your reputation in what you are going to do. Success is all about what you actually did, and not what you are planning to do. A person that is successful has simply formed a habit of doing things that unsuccessful people do not do, and the MTN winners shall tonight, certainly be examples of that."
Describing success as a process and a habit of excellence, Brett urged the winners to be encouraged by the sense of accomplishment and recognition being acknowledged of them and not necessarily financial benefits, to continue to give of their best wherever they may find themselves so they would stand out even in a crowd.
He expressed MTN's gratitude to its hardworking staff for their initiative and commitment, saying it is for their enterprise the company remains a leader in the industry.
Story by Isaac Yeboah