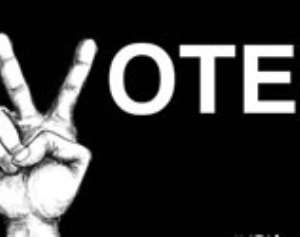 The Court of Appeal (CA) will today hear an appeal application brought before it by the Electoral Commission (EC) challenging the Sunyani High Court's ruling on a preliminary objection on the Asutifi South Parliamentary election petition.
When the matter came up for hearing on January 10, Mr Justice Francis Kwabena Opoku, the Supervising High Court Judge sitting on it, adjourned proceedings sine die (indefinitely), following a notice to the effect that the EC had filed an appeal against the ruling.
The EC is praying the Court of Appeal to stay proceedings at the High Court because, in the view of the Commission, the petition is not properly laid before the court.
After the December 7 elections, Mr Yiadom Boakye-Boateng, New Patriotic Party (NPP) Parliamentary candidate for Asutifi South, filed an election petition and a motion for interim injunction at the Sunyani High Court praying it to restrain electoral officers from declaring the result of the election in the constituency.
Mr Boakye-Boateng alleged that the entire process of collating the constituency results needed to be looked into or investigated because it was fraught with corrupt and illegal practices.
He further alleged that the electoral officers, presiding officers, polling agents, security personnel and the NDC candidate, Alhaji Collins Dauda, had involved themselves in electoral malfeasance.
On December 22, 2008, the High Court overruled a preliminary objection raised by counsel for Alhaji Collins Dauda that the application was not properly brought before the court.
In his ruling, Mr Justice Opoku said Mr Boakye-Boateng's application was properly laid before the court.
The Asutifi South and Akwatia constituencies are the remaining parliamentary results yet to be declared by the Electoral Commission.