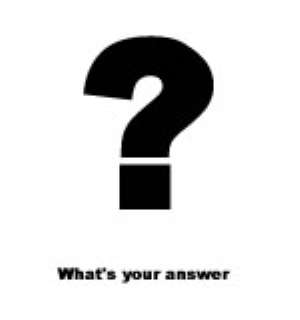 I staged a one-man demonstration in a supermarket early this week, Jomo. I had bought some items and gone to pay for them. There were four sales cashiers' tables equipped with computers to facilitate the fast calculation of purchases.
Save for one of the tables which was (wo)manned by a young lady, the rest of the payment points had been abandoned and a thousand kilometre-long queue had formed in front of the lone cashier.
Upfront in the queue was this portly fellow who had purchased nearly half the stock of goods in the place and loaded them up into a trolley the size of a cargo ship.
It was apparent that the others in the queue were going to spend a couple of centuries standing in the queue: When was the salesgirl going to be done with calculating this shopper's bill and move on to the next person in the queue?
I noticed an elderly man standing in the rear of the queue clutching two loaves of bread. Ghana! Why should anyone spend an eternity in a queue just to pay for two loaves of bread?
I said to myself: "I know what to do." I went and took up a position beside one of the abandoned tables and tried to look as very conspicuous as possible. I knew that sooner or later, someone was going to come along and check me out, for there beside the computer sitting on the table was a tray full of cash. Plenty cash, Jomo.
For a few moments nothing happened, so I fished out my sunglasses, put them on and looked around scowling and grimacing like an armed robber surveying the place for a hit, see? In no time, a salesgirl who had been busy checking items elsewhere and who must have been watching me, came over quickly.
"Yes, daddy…?" and slips very quickly into the cashier's chair. In a matter of seconds, I had finished the transaction. As the salesgirl rose and was about to return to whatever it was she had been doing, one of the people in the long queue seeing that she had just attended to me, rushed over followed by half the shoppers in the queue.
I heard her complaining in Twi that she had to attend to something at the far end of the shop and suggested, amid loud protests from the shoppers that they return to the queue.
""Me, I am outta here", I mumbled to no one in particular and fled. Managers of some of these supermarkets apparently think stocking supermarkets to roof with merchandise, employing pretty salesgirls and then going off to sleep amount to doing good and customer-friendly business!
Everywhere you go these days, the indiscipline is total. It certainly couldn't get any worse, Jomo: Motorists are speeding, overtaking and cutting wrongly and dangerously into and out of traffic lanes all the time.
If the police accompanied by television crews undertook a surprise exercise to round up the trotro drivers who keep zooming along the shoulders of our roads instead of driving on them like every law-abiding motorist, it would be one great police operation to watch during prime time news!
I wish Parliament would get this vetting of the President's ministerial nominees done with as soon as practicable so that new hands may take firm control of those institutions whose responsibilities relate critically to social discipline and order.
The vetting of the President's nominees was as interesting to watch as it was one big classroom for serving politicians and young people with leadership promise who hope to enter politics.
The vetting of President Mills' 38-year-old nominee for the high profile portfolio of Minister of Communications saw many young people thronging Parliament House to watch the exercise.
Why? Haruna Iddrisu is exceptionally brilliant and is seen by many as a young leader with very great potential, but wait a fraction of a second: The University of Ghana withdrew his Master of Philosophy degree on grounds of alleged plagiarism in his thesis and many had threatened to use the fact to shoot down any approval of his nomination.
For regular academic thieves, plagiarism is probably a way of life but for serious scholars of original thought, it is like the flu: You could catch it by mistake and pay dearly for it.
Let a quotation mark go missing by mistake from a single-sentence statement quoted from an authority and you are guilty as sin.
No one is totally immune when it comes to a rigid and technical application of the rules of plagiarism and there are probably many people with degrees obtained with thesis replete from cover to cover with plagiarised arguments.
There should be no problem identifying the kind of scholar, real or self-perceived, who might copiously plagiarise others' work and the scholar who is very unlikely to have done so deliberately, if there were indeed unattributed quotations in his thesis.
God-given brilliance in its raw, natural, creative state does not grow on trees, see? You won't find it on supermarket shelves either. Professor Mills' young nominee for the portfolio of Communications Minister is the kind of scholar who could write up a thesis of unquestionable originality and obtain a distinction for it without resort to plagiarism and honest folks know it!
A committee which investigated the case concluded that the omission to acknowledge authorities quoted had been unintentional, anyway. I am optimistic Haruna will get the job.
One of the most baffling mysteries ever to unfold in any political administration, as far as I know, played out in President Mills' two-month-old government this week and even the magicians in town have been hard put to finding an explanation this time around:
Amid the fierce verbal and street protests against the payment of the obscenely monstrous ex gratia awards recently approved for MPs, the executive and other public officials, a member of a committee with temporary responsibility for oversight of national financial administration went ahead and paid US$20 million into the accounts of beneficiaries on his own steam.
A chagrined Mills promptly withdrew his nomination of this official for a much coveted ministerial portfolio. I gather that another of his aides who had been pencilled for the job of Governor of the Bank of Ghana may not be getting the job after all, because of the case.
The Ananse angle to the story is that the Controller and Accountant-General says he has not made any money available for the alleged payments yet. Several MPs insist they have actually accessed their shares of the cash from their bank accounts each to the tune of GH¢447,000!
Hey, has the money been paid out or not? Factual response: Yes. Factual response: No. How on earth could anything ever be, that was not? Good question. I don't know. While we await the intervention of a reincarnated Sherlock Holmes, you cannot help wishing Professor Mills would look very sharply where he is going. It is only two months into his presidency!
By George Sydney Abugri [Email: [email protected]
Visit Sydney at his website: www.sydneyabugri.com.