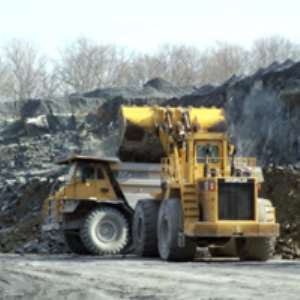 Wassa Association of Communities Affected by Mining (WACAM) has called on Government to cancel the permit issued to Newmont Mining Corporation to mine in the Ajenua Bepo Forest Reserve in Akyem area of Eastern Region.
A statement signed by Mr Daniel Owusu Koranteng, Executive Director of WACAM, an environmental and social advocacy nongovernmental organisation, said "if Newmont is allowed to mine in the Ajenua Bepo Forest Reserve, it would displace thousands of farmers; destroy biodiversity, large hectares of cocoa and crop farms and cemeteries and leave a huge pit in the Ajenua Bepo Forest Reserve.
It said the one-off payment of compensation of about eight Ghana Cedis for a cocoa tree destroyed would not be in the best interest of farmers in the long term, since they would be deprived of sustainable livelihoods.
WACAM was responding to a statement purported to have been issued by Chiefs; Birim North Youth Council Members; Assembly Members: Birim North Members of the Ghana Chamber of Commerce and Community Consultative Committee Members attacking WACAM for issuing a statement on the Newmont's Akyem Mine in the Ajenua Bepo Forest Reserve.
WACAM accused Newmont of orchestrating the statement because it nominated the Company for the 2009 Public Eye Award and People's Award, which are shaming awards for irresponsible corporate behaviour.
The 2009 Public Eye Award was organised by Greenpeace Switzerland and Berne Declaration. The award ceremony was held in Davos, Switzerland on 28th January 2009 and Newmont Mining Corporation won the 2009 Public Eye Global Award for irresponsible corporate behaviour, which is determined by a Jury of experts, and the 2009 Public Eye People's Award for irresponsible corporate behaviour, determined through internet voting involving 10,331 voters.
WACAM said over 6,000 people from over 50 countries in the world have signed a petition against the intended mine in Ajenua Bepo Forest Reserve and in Ghana and that the National Coalition on Mining had expressed its opposition against mining in the Ajenua Bepo Forest Reserve and prominent religious people like the Most Reverend Dr Aboagye Mensah, Presiding Bishop of the Methodist Church of Ghana, had added their voices against mining in Forest Reserves.
"Our generation is becoming a greedy generation, which seeks to consume every natural resource without considering the needs of future generation and we need as a people to put a halt to that," WACAM said.