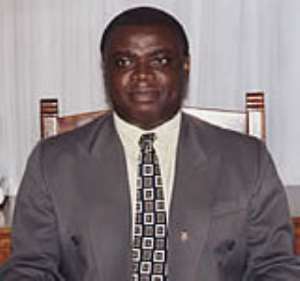 The Bureau of National Investigation (BNI) on Saturday refused Daniel Charles Gyimah, Managing Director of National Investment Bank (NIB), breakfast prepared by his family.
The family has expressed worry about the BNI's action since the family member is on diet and taking in just anything could affect his health. No reasons, they said, were given for the refusal.
Mr Gyimah has been charged by the BNI for wilfully causing financial loss of $60 million to the state.
He allegedly committed the offence in May 2007 when he unilaterally used the bank as a guarantor for Eland International (Ghana) Limited, a private company, by signing 30 promissory notes, all valued US$60 million.
Mr Gyimah was arrested on Thursday by the BNI and dragged to a Circuit Court in Accra on Friday but was granted bail in the sum of GH¢500,000 with four sureties, one to be justified.
His son went to the BNI's office on Saturday morning and requested to provide food to his father, but he was not allowed.
Bright Okyere Agyekum, a member of Mr Gyimah's counsel, told Joy News Mr Gyimah is on medication and requires special diet.
"Mr. Gyimah is on medication that was one of the reasons why he was granted bail."
Unlawful detention
Meanwhile, a human rights lawyer, Edward Amuzu, has condemned the BNI's action, saying the continuous detention of Mr. Gyimah is unlawful in the first place.
Mr. Amuzu said the national security agencies have to live above board in the way and manner they discharge their duties, respect the rules of laws and forget about impunity.
"Whoever is holding the accused person contrary to the bail which has been granted is in contempt of court.
"Again that amounts to unlawful detention which is capable of making whoever is engaging in such act liable in forced imprisonment in a civil court."
He urged the courts to put their "feet down" to ensure sanity in the system.
Story by Isaac Essel