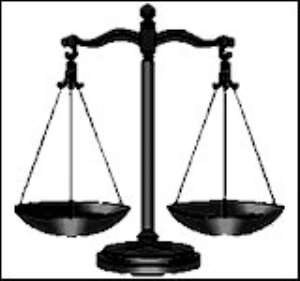 A lawyer, Chris Ackumey has called the bluff of ex-MPs and former government officials threatening to go to court over cuts in their ex-gratia.
According to him, the threat is without basis.
Lee Ocran, Freddie Blay, Abraham Osei Aidoo, John Ndebugri, and Kwadwo Mpiani, former MPs and government appointee respectively, have joined their colleagues in Parliament to condemn the President's directive to have their salaries slashed by a month.
They have indeed hinted dragging the President to the Supreme Court to have the President's action revoked.
But Mr. Ackumey argued the MPs are making unlawful demands of the state.
He told Citi News on Friday due process was not followed in the approval of the controversial Chinery-Hesse Committee report.
"What happened was a flagrant violation of the constitution," he added.
He stated the submission of a letter signed by Kwadwo Mpiani, former Chief of Staff, should constitute an approval of the Chinery-Hesse Committee report.
Mr. Ackumey, an avowed supporter of the Tsatsu Tsikata, further argued the mere approval of the report by the house is inconclusive, adding the members failed to determine the quantum of money payable to the MPs.
"The report has to be brought to the floor of the house, raised on the floor of the house, arguments are listened to, debates made to-and-fro on the issue and the speaker makes a ruling." But none of this was done," he swore.
He stressed the constitution does not spell out in detail the amount payable to the MPs and is surprised the aggrieved persons would even consider legal action if the President slashed their entitlements by a month.
Their procession to the law courts would be an exercise in futility, he added.
Story by Nathan Gadugah