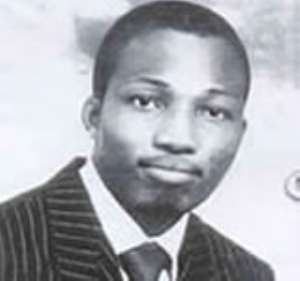 The Committee for Joint Action (CJA) has welcomed the decision by President Mills to cut down on the ex-gratia payable to MPs and government functionaries.
According to Samuel Okudjato Ablakwa, spokesperson for the group, the decision has saved the country a huge amount of money.
"We will be saving ¢300 million on each MP, because we have slashed by one month and two months resettlement package been taken away so that in all we have a reduction from seven months to four months," Okudjato told Joy News on Friday.
The CJA hit the streets two weeks ago in protest over entitlements proposed by the Chinery-Hesse committee to MPs and ex-government appointees.
Describing the entitlements as "outrageous" the group sent a petition to the President demanding an immediate review of the recommendations.
The President heeded their call and announced a reduction by a month, salaries payable to the beneficiaries.
But the MPs have been incensed with the President's action referring to it as an affront on the independence of parliament.
Some have threatened to seek legal redress if the President, continues with his "arbitrary" decisions.
According to Okudjato, he will be surprised if the MPs carry out their threat.
He maintained the decision by President Mills was only in pursuance of a promise the MPs had made to the people of Ghana.
Some MPs in the heat of the controversy agreed due diligence was not followed in the approval of the Chinery-Hesse Committee report and pledged to review it.
He argued the MPs will pay huge penalty in the next elections if they insist on going to court.
Story by Nathan Gadugah