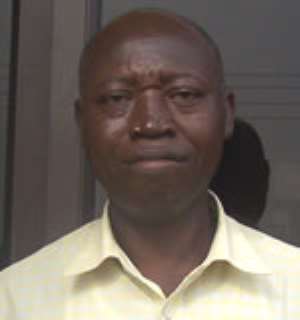 The General Secretary of the Democratic Freedom Party (DFP), Mr Bede Ziedeng, has described the party's showing at the 2008 elections as encouraging, despite the challenges that faced the party in terms of finance and discrimination.
He said the party was not the least perturbed by its poor showing because aside the fact that it was not offered similar opportunity as the other political parties, it was able to make an imprint on the minds of the electorate.
Mr Ziedeng, who said this in an interview with the Daily Graphic in Accra, explained that unlike the other four political parties with representation in Parliament, the DFP presidential candidate did not have such opportunity to ventilate the party's policies and programmes to market itself.
He also noted that the party did not have enough resources required to organise adequate campaigning throughout the country.
He said it was for all these reasons that the party was reorgaising to solicit the views of the members as to how best to ensure that such unfortunate situations did not occur again.

On the party's role in opposition, Mr Zjedeng said as a party in opposition, "it would analyse critically policies and programmes of the government and ensure that they were in the best interest of the people".
"We will not criticise just for the sake of it. All our efforts would be geared towards a better Ghana. We will criticise when it is due and praise when the occasion demands," he added.
Mr Ziedeng also commended members and supporters of the party for solidly rallying behind the party during its first participation in a general election, and also urged them to remain faithful to the party and work hard towards the next elections.