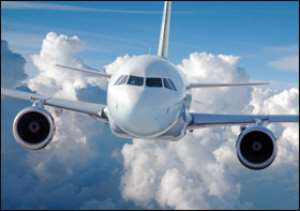 A passenger plane has crashed into a house in Buffalo, New York state, officials have said.
CNN cited aviation officials saying 48 people were on board the Newark to Buffalo flight.
One unconfirmed report said that 44 passengers and four crew had been killed. A local emergency official said there were "multiple fatalities".
The plane hit the house at 2210 (0310GMT), officials said. TV footage showed the house engulfed in flames.
MSNBC cited the Federal Aviation Authority as saying that all 48 people on board had died.
Dave Bissonet, the emergency control director in Clarence, the suburb of Buffalo where the plane crashed, said one person on the ground had been killed.
Several people on the plane had died, he said, though he did not say how many.
Two people not on the plane were taken to hospital with minor injuries, CNN said.
Continental Express flight 3407, operated by Colgan Air, had reportedly been delayed, and was approaching the airport in Buffalo two hours later than scheduled.
The Bombardier Dash 8 Q400 came down about five miles (8km) from the airport.
Twelve houses near the crash site were evacuated, because of concerns about the fuel left on the crashed plane.
"Right now I'm thinking the worst," said Chris Kausner, who said his sister Elise was on the flight.
"And I'm thinking about the fact that my mother has to fly home from Florida and what I'm going to tell my two sons."