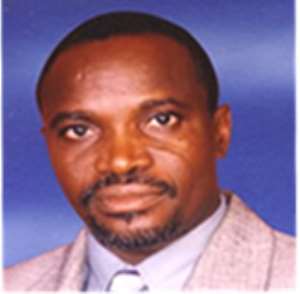 President Mills has nominated Mr. Albert Abongo, Member of Parliament for Bongo for the Ministry of Water Resources Works and Housing.
He replaces Mr. Moses Asaga, whose nomination was revoked following his approval of the controversial ex-gratia awards.
The Nabdam MP had promised to work assiduously towards providing potable for the majority of the populace if he was vetted and approved by the Appointments Committee of Parliament.
But before his vetting, a Tsunami hit him and he was withdrawn.
The appointment of Mr. Abongo to the ministry puts a closure to the case and seals Mr. Asaga's hopes of superintending that ministry.
It is significant to note that Mr. Abongo hails from Bongo which like Nabdam is in the Upper East Region.
The nomination is tactical so as not to take away anything from the Frafra people as the withdrawal of Mr. Asaga amounted to denying the people of the position.
When the final list of nominees was released, drivers and market women in Bolga, the Upper East Regional capital, held a procession to hail the nominations.
They contended that the nominees spread across the major ethnic groups in the Region.
They included, Mr. Cletus Avoka, a Kussasi for the Interior Ministry, Mr. Alhassan Azong, a Builsa, minister at the presidency, Mark Woyongo, Regional Minster-designate and the then Asaga, a Nabra, for the Water Resources Works and Housing.
Nominating Mr. Abongo could therefore be done to ensure that nothing is taken away from the people by Asaga's withdrawal.
The misfortune of Asaga has tended to do Mr. Abongo some considerable good.
The 49-year-old MP is a civil engineer and is serving his term as member of the House.
Story by Malik Abass Daabu