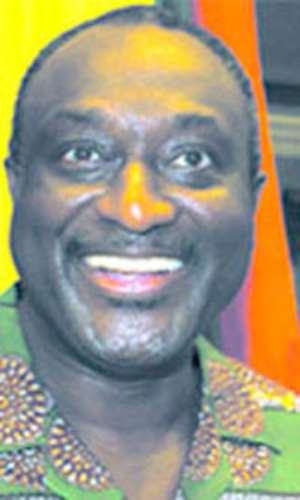 A KUMASI-BASED group calling itself 'Friends of Alan Cash Campaign' have launched a campaign to build a support base and rally behind the bid of Mr. John Alan Kwadwo Kyerematen for the flagbearership of the NPP for the 2012 elections. At a maiden meeting of its members, the group, which concerns itself with embarking on a massive membership drive for the party in the Ashanti region, would initiate plans to work for the return of NPP to power.
The group, which is yet to be officially launched, would soon embark on a membership drive across the country.
Mr. Joseph Boakye-Kwakwa, a former editor of the Kumasi Mail and leader of the group, told members that Alan Cash needed to be propped up for the flagbearership bid, because "he has got something good for Ghana".
The stated objectives of the group, according to Mr. Boakye-Kwakwa are to resist any attempt to retain Nana Addo Dankwa Akufo-Addo as the party's flag bearer. According to him, any such attempt would amount to subverting the provisions of the constitution of the party, and that imposing Nana Akufo-Addo would be a breach of the constitution.
Explaining the support for Alan Cash's candidature, the group agreed that Mr. Kyerematen, who also answers to Alan Cash, a sobriquet carved by the NPP strongman, Kofi Coomson, would have made things easier for the NPP if he was the flagbearer. "Besides his personality, he is a presidential material not only for the NPP, but Ghana as a whole," he said.
Earlier, Boakye-Kwakwa had criticized the seeming blame game embarked upon by members of the NPP, which he said smacks of a conspiracy by the hierarchy of the NPP to discredit former President Kufuor and his allies.
He described President Kufuor as "the best President Ghana ever had" and debunked the allegations doing the rounds that Mr. Kufuor contributed to the defeat of the NPP, by saying that the former President (Kufuor) had done so much for Ghana . "He devoted his time endlessly and selflessly for NPP and Ghana," he stated.
He further explained that it was rather the NPP that failed itself, and so it would be wrong for anybody to blame Kufuor.
"The whole machinery (of management and communication) was a failure," and that the party had failed to maintain power in spite of financial, material and human resources, and therefore, it was not right to blame any individual.
He told listeners of Fox Morning Drive, a radio programme hosted by Captain Kwadwo Smart of Fox Radio, in Kumasi, that it would be expedient for the NPP to allow Alan Cash to lead the party in the 2012 elections.