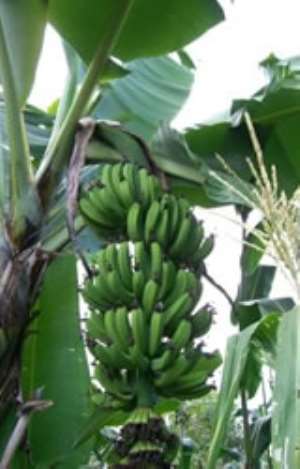 The third annual Harmattan School, a policy think-tank for the development of Northern Ghana, has ended at Bolgatanga with a call on people from the three northern regions to use the school as a platform to demand accountability from politicians, donors and NGOs operating in the area.
The school, instituted by the University for Development Studies (UDS) was under the theme: "Food security and poverty reduction, conventional and non-conventional food production."
Addressing the two-day school, Professor David Millar, Pro Vice-Chancellor of UDS, said-the need for such a policy think-tank was long overdue.
He said the north has a right to make claims on national resources because the north variably contributes to the total development of the national economy.
Prof. Millar said certain promises were made to the people of the north in the past but were not fulfilled.
The Pro-Vice Chancellor said the school which was part of UDS academic calendar would gradually develop into a pressure group to ensure that promises made to the north were fulfilled.
He expressed the hope that the Savannah Development Authority would be established soon to enhance the bridging of the developmental gap between the north and the south.
Prof Saa Dittoh of the Food and Nutrition Security Unit of UDS, one of the resource persons, said the problem of food insecurity was intricately linked to poverty and rural underdevelopment.
Rural poverty and under-development were in turn linked to the lack of remunerative markets for farm produce, rural industries and rural off-farm employment, he added.
According to him, the attainment of food and nutrition security and reduction of poverty have to go hand-in-hand because it was impossible for the poor to attain food security. He said agricultural policies must emphasise not only productivity increases but also remunerative prices for what was produced, adding that sustainable remunerative prices were only possible if there were linkages between farm production and industry.
Agro-industries were therefore, necessary to ensure sustainable food security and poverty reduction, he stressed.
Prof. Dittoh spoke on the topic: "Food policies of the South, any hope for food security and poverty reductions." Other papers presented were on "Food policies of the South," "Ministry of Food and Agriculture policies on food" and "what is food for the rural subsistence farmer and vulnerable groups?"