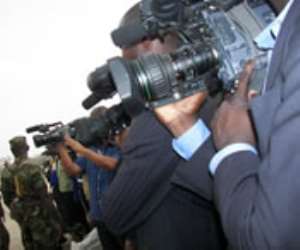 Journalists were on Wednesday urged to intensify their roles in consumer education and protection by providing accurate information on financial borrowings, to enable small and medium term borrowers to make wise and informed decisions.
Mr Ken Appenteng Mensah, a micro-finance expert from the Support Programme for Enterprise Empowerment and Development (SPEED Ghana), at a media orientation in Accra on consumer education and protection, said micro financing had become a very popular venture for most financial institutions in recent times, yet consumers lacked basic information to help them make informed choices.
He said since the target clients of microfinance were the poor in the informal sector but not exclusively in the rural areas, they tended to be transacted between unequal partners with the latter having very limited access to information. Clients were sometimes disadvantaged, unfairly treated and their rights abused.
He said as a result, moral arguments had been raised for micro-finance consumer protection, which focused on the imbalance of power between lenders and borrowers.
Mr Mensah urged the media to be instrumental in acquiring the right kind of information from financial institutions at different stages of the borrowing and investment cycle and educate the public on such details to prevent cheating and abuse.
The programme, which was organized by SPEED Ghana in collaboration with Strategic Communications Africa Limited (Stratcomm Africa), attracted journalists from both the print and electronic as well as the wire service.
Mr Mensah said microfinance was becoming increasingly popular, both locally and internationally, with some of the commercial banks in Ghana getting into the business.
He said the extent of the social objectives of these businesses, however, differed from institution to institution, adding that in some cases the commercial objectives far more overrode the social concerns.
"Currently the Bank of Ghana and the Ghana Association of Bankers are promoting the promulgation of a Lenders and Borrowers Act, whilst the Ministry of Trade and PSI is also looking at the Consumers Protections Act to enhance protection measures in the country," he said.
In addition to these efforts, he said, SPEED Ghana had designed a consumer protection and education campaign dubbed; the "Road Show," in which all stakeholders including the general public, through the use of puppet shows, drummers, documentaries and other education fliers and posters, provided basic financial literacy information on micro-financing to consumers.
He said since the campaign was launched in 2007, the Road Show had been conducted in seven of the 10 regions in Ghana-- Central, Ashanti, Eastern, Northern, Upper East, Upper West and Brong Ahafo.
He said the next Road Show would be from February 17 to March 11 in nine rural towns and suburbs in the Greater Accra region including Prampram, Afienya, Ashaiman, Ada, Madina, Dome, Mallam, Dodowa and Old Ningo.
Mr Mensah said it was important that the media collaborated and networked with financial institutions that operated micro-finance schemes to enable them to follow their proceedings to be able to report accurately and provide timely education to the consumers, using simple language and terms that could be understood by all persons.