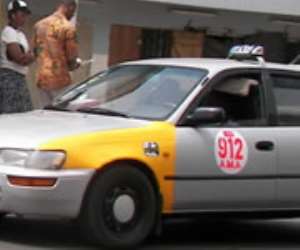 There is confusion in the Hohoe Municipal Area over taxi fares, several weeks after the National Petroleum Authority reduced fuel prices.
Taxi Drivers who operate within the Hohoe Municipality have refused to reduce fares claiming they were waiting for directives from their leaders, resulting in daily bouts of quarrels, fights, and arguments between the drivers and their passengers.
Ghana News Agency (GNA) investigations could not locate any taxi driver to speak for his group, because they had had no unions in the area for sometime.
Officials of the Hohoe Branch of the Ghana Private Road Transport Union (GPRTU), which is said to have oversight responsibility for the taxi drivers, said they had been trying to reach a settlement with the cabbie drivers over the fares.
When contacted the Motor Transport and Traffic Unit (MTTU) of the Ghana Police Service at Hohoe, said they had been impressing on the taxi drivers to move quickly to resolve the issue to stop the fights between the stakeholders.
Meanwhile, passengers have adopted the practice of paying drivers with the exact recommended fares and not with higher amounts, which could enable the drivers to deduct what they wished.