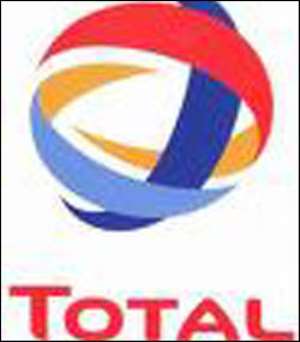 Total Oil A FORMER MANAGER and two workers of the Total Filling Station at Mallam have been arraigned at an Accra Circuit court for allegedly stealing the company's money.
The accused persons, Evans Ashong, manager; Bernice Amoako, pump attendant; and Evans Aggrey, supervisor, reportedly forged a Standard Chartered Bank cash deposit slip and stole an amount of GH¢3,374.
They all pleaded not guilty to charges of conspiracy to commit crime and stealing and were granted GH¢5,000 bail with a surety to reappear on February 26, 2009.
A bench warrant was issued for the arrest of a fourth accused person, Ernest Adu, a former agent of Standard Chartered Bank who failed to show up in court.
Chief Inspector J.K. Anim told the court that the complainant is the Area Manager of the filling station and that on May 4, 2008, the accused persons after the day's work made use of an amount of GH¢3,374 being the day's sales instead of paying it into the company's account at Standard Chartered Bank through the fugitive.
According to the prosecutor, with the intention to cover up the deal, the four conspired and filled the bank's deposit form issued by Adu to indicate that the amount had been paid into the company's account.
However, investigations showed that no such amount was paid into the account. The complainant reported the matter to the police and the accused persons were arrested.
The judge explained that he granted them bail because Bernice was a nursing mother.
By Mary Anane