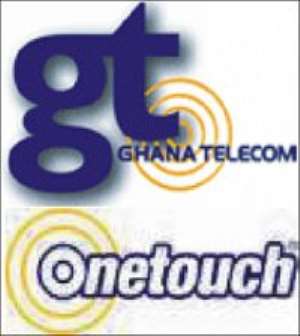 Ghana Telecom (GT) has projected to provide community SIM phones for about 250 rural communities that have limited access to telecommunication services by July this year. ­
It is to ensure that the benefits of the­ telecommunications revolution reach all Ghanaians, irrespective of their geographical location, economic circumstances and social status. ­
The Chief Executive of GT, Mr David Venn, made this known in Kumasi when the company donated 80 security lighting poles valued at GH¢55,000 to the Kwame Nkrumah University of Science and Technology (KNUST).
The poles are to enable the university to embark on a street lighting project to lighten up dark and shady areas on the campus to improve the security and safety of students and staff and fight crime on the campus.
Mr Venn said although the company was yet to officially launch the Vodafone brand in Ghana, it had shown commitment to the gov­ernment and people of Ghana in so many ways.
He said Vodafone had, for the past six months, been investing heavily in GT's infra­structure and staff to improve on telecommu­nication services in the country.
The Vice-Chancellor of the KNUST, Prof. K.K. Adarkwa, expressed appreciation for the gesture and appealed to GT to assist the uni­versity to connect its Sunyani campus to the Internet.
The Registrar of the university, Mr Yebo Okrah, called on GT to consider collaborating with the KNUST for the latter to take over the Telecom University should the company decide to offload its stake in the university.
Source: Daily Graphic