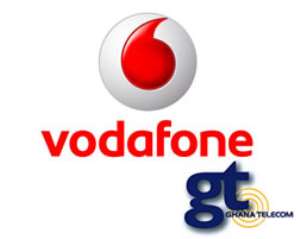 The management of Ghana Telecom is ready for any move by the government to review the sale of the company to Vodafone International, Major Albert B. Don-Chebe (rtd), Head of Communications and Customer Care has said.
"We welcome any review to be undertaken by the government. We are ready to provide all information surrounding the transaction," he said.
Speaking in an exclusive interview with the Times in Accra yesterday, he said the transaction was carried out in a transparent and open manner "Nothing illegitimate took place during the process and we have a clear conscience."
He said at the time the transaction took place, the Minister designate for Communications, Haruna Iddrisu who gave hint of the review, was in opposition and as such was not privy to all the details of the transactions.

"We consider the proposed review as an opportunity for him to fully understand the whole deal since it falls within his domain," Major Don-Chebe said
He said Vodaphone is an international company which would not like to be involved in any fishy deal.
Mr Haruna Iddrisu last month gave an indication that his ministry would review the sale of Ghana Telecom to Vodafone International stressing that the review was not meant to revoke the Sale and Purchase Agreement that Vodafone International signed with the government of Ghana, but to ascertain whether the contract was a genuine one.
Major Chebe said the sale of government's 70 per cent share in Ghana Telecom was a step in the right direction, adding that "government still has 30 percent stake in the company and the revenue would start coming in soon."
He also disclosed that the company has embarked on a rationalisation exercise to cut down on the workforce, adding that a survey conducted by management as far back as the year 2006 indicated that a section of the workforce was eager to go on voluntary retirement.
"It is better to give way to people who are willing to move on the opportunity to do so," he said.
Major Don-Chebe said a dignifying package had been arranged for workers who would like to take advantage of the exercise, adding that "they would be given three months of their salary multiplied by the number of years they served the company."
The previous government last year sold Ghana's 70 percent shares in Ghana Telecom to Vodafone International at $900 million.