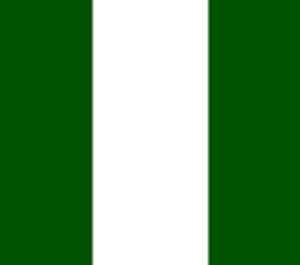 What are the chances that the planned visit of the national chairman of the party will solve the lingering problem in the Lagos State chapter of PDP?

The National Chairman of the party, Chief Vincent Ogbulafor, said he will resolve the Lagos issue the way he did that of Kano State. So he will be embarking on a visit to the state, to look at all the issues and come up with amicable resolution of the crisis.
But you will recall that the recent reconciliatory moves initiated by the national body came up with some recommendations which were not implemented, so how are you sure that there will be any recommendation that will be implemented?
Well, there is no doubt in my mind that the national body is the final arbiter as far as any issue is concerned within the party. The committee that was put together by the South-West caucus of the party did a very good job, but as you know, some of the solutions we are trying to proffer in Lagos are not about the people that is why we are still having problems. I am sure that once the solution is revolved around the people, there will not be any problem, this whole thing is about individual and as long as it remains so, there will continue to be problem, there will not be settlement, and I hope that the national body should take the recommendations of the committee into consideration. Do not forget that the committee sat in Lagos for almost three months, and the recommendation of the committee should be used as the working document, this is very important because they spoke to every group within the state and they came up with a very fair document. So it is important for the national executive of the party to revisit that recommendation and also use it as a guide on whatever the final decision they are going to take.
It is believed that the problem in the Lagos PDP revolves round someone who appears bigger than the national body, otherwise it would not have lingered this long?
Like I said, the solution they have proffered so far is about an individual, but what we are now saying is that the solution should be about the people. We have a party that is begging to be saved because Lagos PDP is in a comatose, but what is important now is for people to swallow their pride and ensure that the interest of the masses prevail - that is the only solution to our crisis. I am sure with that we should be able to have a new PDP in Lagos and take advantage of this 2009 to strengthen our party. Imagine a situation where some like me, even in my ward, does not have any input into the formation of our party, then local government, then state. You cannot make progress when good people within the party are deliberately marginalised, these are things that cannot augur well in a democracy and no situation is insurmountable. If the NDC in Ghana can be in opposition for eight years and recoup to recapture the seat of government, that means we can also replicate the same thing in Lagos State.
But Chief Olabode George has said that the party has an executive in place and whosoever want to contest for party executive position should wait till 2011
I do not want to join issues with George because he knows that what he has done is wrong. We are talking about a party, when you want to bring people together, it is not about force and if you have a party that is not inclusive, that party is not a party. You cannot form a party for social reasons; you form a party to govern. If you cannot even mend fences within your own party, how can people entrust their state to such a party. You see, I am a serious minded politician and I recognise that every interest within the party is important, after all, the NPP lost in Ghana with just about 41, 000 votes, that is to show you that every vote is important. That is my position and I believe the national body will come in. Our party is about us, not about individuals. We have had situations where someone will move from one party, and they will be given a portion of the EXCO, even two years after you have done your congress, they are given positions, just to show accommodation for those people because you know they are coming as a block. So that George's comment is not a political comment.
With the entire crisis in the Lagos PDP, do you think the party can make any headway in the 2011 election?
Well, that is why we are hoping that we will take advantage of this New Year to quickly reconcile and think of how to put the pieces together. If we continue like this, we are not going to get anywhere, no doubt about that because the party is dead. You all know what I am talking about, I cannot deceive myself. You all know we do not have a party as it is. People can come out with the use of force, because they have advantage today they say we have a party, there is no party. Do you think it is everybody in the Action Congress that is happy with what is happening within the party as well, but they are all in the integral part of the system and if there are things to be done they move in unison and do it- that is the kind of system that should be in place, no matter how small, every interest group must be brought to the table.
Why has it taken so long to address the crisis in this Lagos crisis?
What is important now is that a committee has sat down, they have sat as a body and they have come out with a useful document, what I think is important is for the party is to use the document as a working paper. Make use of the good part and discard the rest that won't benefit the party. Not making a genuine effort towards reconciliation isn't going to help the party.
But they are insisting that you are hammering upon the recommendation because you were alleged to have influenced the report of the committee?
How can I influence the report of the committee? What did the committee say? Am I the one controlling Dr. Segun Ogundimu or Chief Adeseye Ogunlewe? That committee gave them a lion share of the state executive position, what they just did was to ensure that all other interest groups in the party are brought to the mainstream of the party. How could I have influenced that? I am a practical politician, since I have been in politics I have been on the winning side so I know what it takes to win, probably some people have stayed to long on the losing side they do not know what it takes to win. No matter your disagreements when it comes to a political party, you must bring everyone together in order to achieve victory. People shouldn't see PDP as a personal business; it's a political party and should be managed as such.
The former Governor of Lagos, Asiwaju Bola Tinubu was alleged to have said that 2011 election may be tough?
You know AC people they talk with both sides of their mouth. Lagos has witnessed rigging and intimidation of unimaginable proportion during the elections coming from AC. They had an opportunity to showcase true democracy during the last local government election and they blew it. They did not even have internal primaries and when you do not have internal democracy, how can you talk about external? I am not into propaganda, my interest is for the good of our country. Our democracy is ailing, the electoral process isn't the best and we must find a way to bring about a credible electoral process. The situation where AC had 80 per cent of the ad-hoc staff should not be tolerated anymore. Fashola is the governor, I am not disputing that even with all the rigging, it is okay, but what we are saying is that we want to move away from the past and have a credible process and it is a sacrifice we must make. The media has not played its part fully, come to Ghana and see how the media covered the election, they reported directly from every polling booth and ensured that there was no manipulation.
Are you aware that by the electoral law the reporter is not suppose to announce results, rather it is the electoral body?
If a result is announced by INEC official at the polling booth signed by him that is an official result, the collation is a different thing. You cannot manufacture result, which is possible in Nigeria because most of the politicians have newspapers, television and radio houses. But if an electoral official announces a result you have the right to print that.
In January 2007, you granted an interview saying you entered into the governorship race out of the desire to serve, has that desire died or are you likely to rekindle it in 2011?
That desire will never die as long as I live because Lagos means a lot to me. It will not die with all the things happening in the state right now. We are steadily being encroached by water, the third mainland bridge might soon collapse and they are sand filling everywhere. In whose interest is that and are we not being endangered by the activities of the few who do not have the interest of the masses at heart? I am not going to be sitting down and saying we are going to rest, I am not going to rest until we have a situation where governance is not done in the closet, but in the open and for the good of everybody. It is unfortunate that the governor has been demolishing markets without providing alternatives, that is very bad, but the rationale behind it is reasonable. He said he wants to clean up Lagos, but do not do it at the expense of the masses. Do not also rebuild markets where only few will be able to afford it. We should govern with the fear of God at all times.
In the last couple of weeks comparisons have been drawn between Nigeria and Ghana as regards elections, but people have said that the environment and psyche of Nigerians are different, do you share that view?
Do not forget that we had an election in 1993 which was adjudged the freest and fairest elections to have been conducted in this country. This is something we should build upon, but we did not. I want to agree that our psyche is different, but it is about reorientation. A process where INEC employs 80 per cent of the ad hoc staff from a particular party, then you know that the process is already compromised. For us to achieve success, we must re-orientate ourselves now in order to have credible elections in this country.
By Mudiaga Affe
Source: The Punch, Nigeria