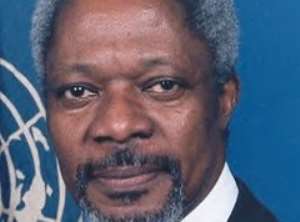 Mr James Kofi Annan, Executive Director of Challenging Heights, a Non Governmental Organization that advocates for proper child care, on Monday urged government to prosecute parents who neglected their basic parental duties.
He said government should as a matter of urgency fully implement the Children's Act to guarantee the full protection and rights of children.
Mr Annan said this in a statement he signed in reaction to the recent incident that occurred at the Peace and Love Orphanage in Accra, pointing out that the operation of child homes and orphanages had serious challenges.
"The recent issue at Peace and Love Orphanage, therefore, must not only serve as a test case in the enforcement of the regulations guiding the operation of child homes and orphanages but must provide the needed motivation for the review of the mandate of such homes and orphanages."
Mr Annan noted that proper child care required that children were taken care of by family members to enable them to benefit from the love and warmth of the family home.
He added that the practice of abandoning children in orphanages may not be the best option.
Referring to statistics from the Domestic Violence and Victim Support Unit (DOVVSU), he said there was a worrying surge in child abuse cases and there could be many more grave human right abuses in orphanages.
Mr Annan called on politicians to stop promising free things for children as that could largely be responsible for engendering a feeling among some parents that the state was responsible for the upkeep of their children.
"Such parents tend to shirk their primary responsibilities in the hope that the government will take care of their children."
Mr Annan said government must clearly define the extent to which it could provide social services to children and what parents should expect.
"Both parties must be truthful to their responsibilities and institute appropriate safeguards to ensure that they are always alive to their responsibilities."