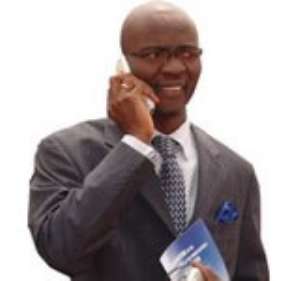 On Tuesday, November 11, 2008, a young mother and two men were found guilty in England of causing or allowing the death of a 17-month-old boy known only as Baby P.
He suffered horrific abuse, including broken back, cracked ribs, and numerous cuts and bruises. But Haringey Council in North London, which was criticised in a similar case, the Victoria Climbie case, never took him into care.
This was despite the fact that he had been put on the "at-risk" register and had 60 contacts with health and social work professionals and police over eight months.
Following Baby P's death, the British authorities used the tragedy as an opportunity to offer greater protection for other children. Three separate inspections were ordered and a national review by Lord Laming; the press kept public interest in the matter alive, with searching questions, politicians called for heads to roll. Most of all, the focus was more on institutional reforms to offer better protection for vulnerable children.
Taking a cue from Baby P's case, the Danquah Institute will call on the government to set up a similar body of enquiry here in Ghana on the abuse case that pre-occupied public attention last week. We shall appeal to the government not to be overly sensitive about allegations of 'playing politics' with this matter.
Where the safety and security of our children are concerned there should be no compromise. We owe it to our children and to the quality of our civilisation.
Indeed, in Britain, there is a regulator for ensuring that children's security and care are not compromised. The new Ofsted - the Office for Standards in Education, Children's Services and Skills came into being on 1 April 2007. It brings together the wide experience of four formerly separate inspectorates. It inspects and regulates care for children and young people, and inspects education and training for learners of all ages.
The Education and Inspections Act, which established the new Ofsted, specifically requires that in everything they do they should:
promote service improvement
ensure services focus on the interests of their users
see that services are efficient, effective and promote value for money
What is stopping us from having a similar body here in Ghana? A total of 210 children in England have died following abuse over a 16-month period, Ofsted's chief inspector Christine Gilbert told MPs last December. Now, let's ask ourselves in Ghana: how many kids are dying every year out of abuse? We simply do not know.
Our country is facing a severe shortage of social workers to protect children and vulnerable adults. What is the national strategy for improving this unacceptable situation?
DI will call for an independent commission to be set up to look into how, among other issues, orphaned infants in a care home, including a six-month old baby boy, at Adenta could have been, as alleged, victims of a ring of child abusers who themselves are under the age of criminal responsibility.
The commission can also look at increasing the punishment for defilement cases. The case where stealing a goat can attract a stiffer sentence.

We may also consider reviewing the Age of Criminal Responsibility, which is now set at 12. And, even if it has to stay, do we have facilities to rehabilitate problem children, like those who are alleged to be ringleaders of the abuse gang? Chances are that they themselves were victims of similar abuses.
The work of the commission of enquiry should extend to cover all orphanages (or children's homes) and the responsiveness of social workers. How do we strengthen our social welfare department from its traditional pathetic state?
Shortcomings which quickly come to mind include lack of proper regulatory framework for such homes, lack of proper supervision, lack of social workers, and lack of adequate funding. The commission of enquiry must identify barriers social workers face in their work.
Cases of child abuse may be all around us. But, does the state encourage members of the public to report alleged cases? Florida law, for instance, requires anyone who suspects child abuse to report it to the Department of Children and Families abuse hot line. The law puts special emphasis to report on people in certain professions, including teachers. These mandatory reporters must give their name when they make a report. Other callers can stay anonymous. Failing to report child abuse in Florida is a first-degree misdemeanor punishable by a $1,000 fine and up to a year in prison.
The disturbing cases of alleged defilement, involving sodomy of infants at the Adenta orphanage, expose a systemic failure to identify children at immediate risk of harm and to act on evidence; agencies acting in isolation from one another without effective co-ordination; poor gathering, recording and sharing of information and insufficient internal and external supervision.
Let us all remove our partisan glasses and wear the security and destiny of our children on our hearts and in our minds.
Thankfully, we are told the current government believes in social democracy. This is just one opportunity to let that aspect manifest. This requires the support and encouragement of every well-meaning Ghanaian.
Credit: Asare Otchere-Darko
[The author is the Executive Director of the Danquah Institute, a policy think tank, Cantonments, Accra. E-mail:[email protected]]