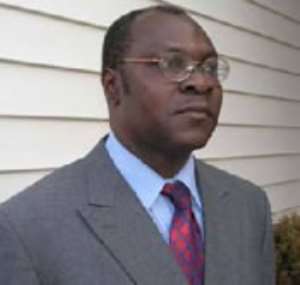 To what extent is a President obligated to his party? Within a week of President Mills' inauguration, former President Rawlings, in response to the perceived tardiness of the President in taking certain decisions was asking "Did we win the elections or not? On the other hand, soon after his nomination, the NPP's 2008 flag-bearer, Nana Akufo-Addo, teamed up with the party Chairman, Mr. Mac Manu, to establish a Committee on party-government relations. This was a tacit admission that the relationship between their party and government, based on the party's experience, needed to be improved. In places as far apart as Canada, Britain, Ghana and South Africa, the difficulties of party-government relations can topple governments.
In 1979, a Canadian Prime Minister, Joe Clark, inadvertently demonstrated the importance of the Party in how he lost the Party leadership. He had been in power for only 9 months when he lost a vote in the Canadian Parliament, and lost the subsequent elections to the Liberals under Pierre Trudeau. In 1983, with his leadership in question, he resigned and called for new leadership elections after failing to win what he considered a majority "substantial enough to quiet his critics" during a party review. Brian Mulrolney won the subsequent leadership elections and went on to serve as Prime Minister between 1984 and 1993.
In Britain in the early nineties, Prime Minister Margaret Thatcher was at the height of her powers when she went for a leadership review and failed to get the necessary numbers. In the end, she had to resign because her party had spoken and it wanted change. So John Major replaced Mrs. Thatcher despite her obvious popularity in the nation at large and went on to win a mandate in his own right in 1992. The supremacy of the party was demonstrated clearly, in the defeats of both Mrs. Thatcher and Mr. Clark.
In South Africa, President Mbeki was heading to the end of his term with elections scheduled for April of 2009, when he went head to head with former Vice-President Jacob Zuma for the Presidency of the ANC and lost in a bitter contest. Despite his defeat and in defiance of the ANC's wishes, Mbeki's government continued to pursue corruption charges against Mr. Zuma that many in the ANC believed were politically motivated. Last year, the ANC decided it had had enough of Mr. Mbeki and asked for his resignation. He complied and was replaced by Kgalema Motlanthe. Mr. Mbeki's resignation from the Presidency of South Africa was a breathtaking demonstration of the ANC's ability to exert its will despite Mr. Mbeki prestige. While the inside story of Mr. Mbeki's resignation is yet to be told in full, Mr. Mbeki's relationship with the ANC had not always been rocky. Indeed, throughout his Presidency, Mr. Mbeki appeared to be progressively centralizing power in the Presidency. Mr. Mbeki's defeat by Mr. Zuma and his resignation were seen by many ANC activists as the culmination of the struggle to "take back our party".
In Nigeria, President Obasanjo embarked on a third-term bid unsuccessfully but had his designated successor nominated and subsequently elected President. Centralization of decision-making, except in the case of the third-term, was complete.
Against this background, a review of party-government relations under both the NDC and NPP is interesting. It appears the NDC was very centralized and decisions were made by President Rawlings and a few advisors. Perhaps the most significant evidence of centralization of decision-making was the "SWEDRU DECLARATION" that has given President Mills three nominations from the party faithful and ultimately, the Presidency. During that period, the maxim in the NDC was believed to be "President Rawlings' way or the highway out of the NDC."
Of course, the big question on the minds of both commoners and experts alike is to what extent this arrangement is still in force.
Is the NDC still effectively the party of Rawlings or has it become the party of MILLS-AND-RAWLINGS?
While the recent events following the inauguration of Prof. Mills have given some clues, let us defer any conclusions for now while we examine things on the NPP side.
President Kufuor's term began with very good relationship with his party which got strained at times. In the end, there were concerns about how well the party had been consulted in his appointments and his reported roles in party elections during his tenure.
To be fair to President Kufuor, throughout his term, the General Secretary and National Chairman always attended cabinet meetings and there were no "OBED-STYLE" expulsions.
A review of the history, both here and abroad raises important questions.
First, how much should the party be involved in making appointments?
Both in the NPP era and now since the NDC's return to power, there were and are complaints by party functionaries that some who served the party loyally and are competent were brushed aside while others, sometimes of moderate ability and questionable loyalty, were put in positions of responsibility. It appears to many party members that once elected, a President can appoint whoever he likes while his party watches helplessly or pleads for those sidelined.
Sometimes, critics charge that despite talk of inclusiveness involving other parties, competent members of the governing party who do not belong to his faction are sidelined. Currently, some in the NDC have complained that while the Mills campaign invoked Obama's example, it has ignored the example of how he reached out to his primary rival, Mrs Clinton.
Second, what should be the role of the party in policy-making?
When a party commits itself to a policy during a campaign, can the government it has elected by campaigning on those policies abandon the policy without recourse to the party? Some say "Yes, if necessary while others say "No way without consulting the party."
Third, what should be the role of the President and the government in selecting the leaders of the party?
When it was time to pick their successors, should President Rawlings and President Kufuor have stayed on the sidelines? It is my considered opinion that an incumbent President does have a necessary and legitimate interest in who his party chooses as his successor. However, as father of the party, his role as a counselor and reconciler of all factions make it imperative that he acts prudently.
Currently, no incumbent American President would dream of endorsing a Presidential candidate in his own party's primaries. While it is not precluded by law, it would be seen as a major ethical lapse and a serious breach of their norms.
Fourth, ultimately, should our political parties be able to remove their Presidents like the Conservatives did with Thatcher and the ANC did to Mbeki?
In 1980, after persistent instances of President Limann reportedly not heeding the advice of his party, the Peoples' National Party, a member of the party reportedly told him "If you think you can get elected as an independent candidate, ran as an independent next time and see how many votes you get."
I am sure that is a timeless statement that most party activists would subscribe to.
Of course, there is another side to this whole saga of domineering Presidents. It is sycophancy.
Too often, those who should be the party's voice and speak to power are too pre-occupied with seeking favors to stand up for their party and its principles in the councils of the government and the President.
While we condemn delegate-buying during primaries, we must remember that most delegates are party officials and in-between elections, they are susceptible to the same temptations they succumb to during primaries.