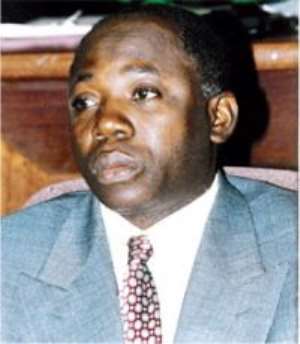 The vetting of nominees for ministerial appointments has been temporarily halted as a result of disagreements between members of the vetting committee over a case involving one of the nominees.
Alhaji Mohammed Mumuni, nominee for the Ministry of Foreign Affairs is alleged to have been implicated by a 2004 audit report.
The Alliance for Accountable Governance petitioned the vetting committee not to approve the nominee because of the allegations.
According to the group the audit report indicates that "through the gross negligence of Alhaji Mumuni, the state had lost a colossal 15 billion old cedis through his involvement with the NVTI alone; further Alhaji was found to have authorized the fraudulent release of amounts in excess of 19 billion cedis from the Consolidated Fund".
Since he has not been cleared of these chages by the audit report, the AFAG contends it would be wrong vet the nominee and approve him as aminister.
The nominee sued the Daily Guide newspaper for defamation over the issue which is yet to be determined by the court.
Some members of the vetting committee therefore believe the vetting of Alhaji Mumuni should be withheld pending a final determination of the case by the court.
Others, however, think that since the audit report was not laid before Parliament, the House could go ahead to vet the nominee.
This protracted disagreement, Joy FM has learnt, has stalled the vetting process cussing some anxiety.
Story by Malik Abass Daabu