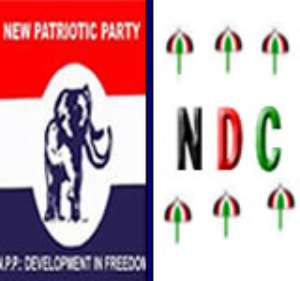 Reverend Moses Ayittey, Chairman of the Volta Regional branch of the Ghana Pentecostal Council (GPC), on Wednesday urged the citizenry especially politicians to learn to forgive one another other.
This, he said, would ensure peace, stability and growth of the country.
Mr Ayittey was delivering a sermon on "Peace and stability for national growth-The role of God's word" in Ho to mark this year's Bible Week Celebration of the Bible Society of Ghana.
He noted that unwillingness to forgive was becoming a great threat to the nation and urged the citizenry to be on guard.
Mr Ayittey recounted recent attacks at Agbogbloshie Market and the death of the Chief of Kunka shot dead by his 19-year-old son, which incidents he said were nurtured and executed from unforgiving hearts.
"Unforgiving has broken many homes, families, churches and countries, so we must not give it a chance to divide us and destroy our one and only homeland," he pleaded.
Reverend Ayittey urged Christians to uphold Jesus Christ's standard for forgiveness irrespective of what people did to them, so that peace could prevail in homes, churches and the country at large.
He advised leaders of all political parties especially those of the ruling National Democratic Congress (NDC) to emulate the peaceful nature of the President, Professor John Evans Atta Mills, and let it trickle down to all supporters for absolute peace to prevail in the country.
"If possible, all should endeavour to be at peace with everybody," Reverend Ayittey added.
Reverend James Noble Tulasi, Head Pastor of Jubilee Christian Centre pleaded with the populace not to let the sun set on their anger but be quick to forgive.
He said this way; they would not burden their hearts with "unnecessary things" but live long in unity to ensure the country's accelerated development.