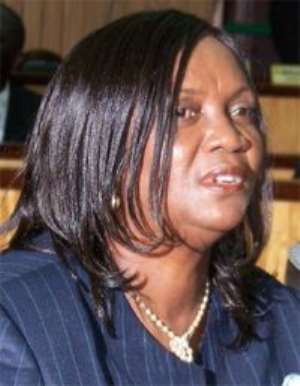 A security expert Emmanuel Annin has called for a reopening of investigations into the MV Benjamin cocaine scandal which hit the country in February 2006.
According to Dr. Annin, the Georgina Wood Committee report contains several inconsistencies which must be looked into.
The committee was constituted to unravel the mystery surrounding the disappearance of 77 parcels of cocaine aboard a vessel, MV Benjamin and to make recommendations.
Two suspects, Kwabena Amaning (Tagor), and Alhaji Issa Abbass were sentenced to 14 years' imprisonment after a protracted trial.
That notwithstanding, Mr. Annin told Joy News' Matilda Asante on Thursday there are still many more questions unanswered.
He cited the examination and cross- examination of the former IGP Patrick Acheampong and said it was 'pregnant' with "veritable self contradictions," which were not taken into account when the committee was making its recommendations.
He cautioned against the apparent lackadaisical attitude adopted by the country in the fight against narcotics and urged the Mills administration to take it very seriously.
Meanwhile reports reaching Joy News indicate that the car porch in Kumasi owned by Alhaji Moro has been closed, following reports that the owner was in the custody of the BNI.
Joy News correspondent Elton John Brobbey who visited the garage of Alhaji Moro confirmed that not a single car had been put out for sale.
Alhaji Moro was on Wednesday detained by the BNI in what is suspected to be an investigation into the MV Benjamin cocaine scandal.
He was one of five suspects questioned by the Wood Committee but was not prosecuted for what the then Attorney General said was lack of evidence.
Story by Nathan Gadugah