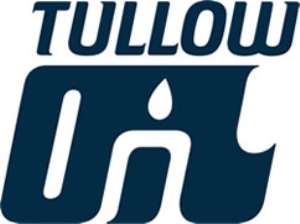 Tullow oil and its partner Heritage Oil are making progress in drilling operations in Uganda.
In a statement released today in London by Tullow and made available to ghanabusinessnews.com, Heritage Oil in which Tullow is a 50% partner has completed the Kingfisher-3A well in Uganda.
According to the statement, the Kingfisher appraisal well has a gross oil-bearing interval of approximately 90 metres, with approximately 22 metres of net oil pay.
Highlighting the progress of work, the statement indicated the following:
All three Kingfisher reservoir intervals were intersected and pressure data indicate these to be in communication with the intervals production tested in Kingfisher-1A and Kingfisher-2.
* An extensive coring programme has been undertaken and analysis is expected to take approximately 8 weeks.
* Development options for the Albert Basin are being considered.
The statement said, the Kingfisher-3A well intersected all three Kingfisher Upper Miocene reservoir intervals present in the Kingfisher-1A and 2 wells.
An extensive coring programme was undertaken from the three reservoir intervals and initial analysis confirms high permeabilities of up to 3,000 milliDarcies. Pressure data and fluid samples confirm the three reservoir intervals to be in communication with the three intervals production tested in the Kingfisher-1A and Kingfisher-2 wells at 9,773 bopd and 14,364 bopd respectively. According to the statement, this demonstrates the lateral continuity of the reservoir intervals and also provides strong evidence to support previous determinations of the level of the oil water contacts within the reservoirs. The well results, the statement emphasized, also confirm the company's resource estimates for the field, while further analysis of the core data could provide an upgrade.
The successful drilling of the Kingfisher field has lowered the exploration risk of other exploration targets within Block 3A which will be explored in a lake bed drilling programme, scheduled to commence next year, it said.
Tullow is a UK-based oil exploration company and it is involved in oil and gas exploration in Ghana as well and its partner in Uganda, Heritage Oil Limited is an independent upstream exploration and production company.
Tullow plans to invest about $3.2 billion to develop Jubilee and produce the first oil in Ghana in 2010.
Tullow is targeting about 4 billion barrels of oil and gas resources in the Gulf of Guinea off Ghana and Ivory Coast.
On January 20, 2009, ghanabusinessnews.com broke news that Tullow had gone to the International Finance Corporation for a loan of US$150 million to back its Jubillee field in Ghana.
By Emmanuel K. Dogbevi