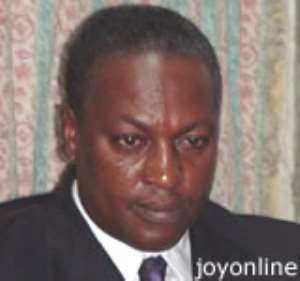 Vice President John Dramani Mahama returned home yesterday after attending the 12th African Union (AU) Summit in Addis Ababa, Ethiopia.
The Heads of States reached a compromise that an AU Authority was preferable to a Union Government of African States.
Speaking to journalists on arrival at the Kotoka International Airport, Vice President Mahama said the summit thus decided that each member state should discuss the issue, the result of which would inform a decision to be taken by the AU on the matter later in the year.
The Vice President mentioned infrastructural development in Africa, especially in the areas of transport and energy as well as measures Africa could take to contain the world financial crisis, as other topics which were discussed during the Summit.
Vice President Mahama said Ghana made a good presentation on the country's implementation of the African Peer Review Mechanism (APRM) during a session for presentation of progress reports by AU member states on their respective implementation of the APRM.
The Summit saw the election of the Libyan leader Colonel Muammar Gaddafi
as the new Chairman of the AU.
At the airport to meet the Vice President were some officials from the office of the Vice President.