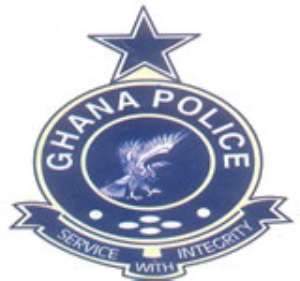 The acting Inspector-General of Police, Mrs Elizabeth Mills-Robertson, has called on police personnel to change their attitude towards work in order to salvage the image of the Police Service which she said has sunk abysmally low over the years.
Mrs Mills-Robertson, who was addressing her maiden meeting with personnel in Accra yesterday, cited supervision as woefully lacking and in some instances significantly non-existent.
"Senior Police Officers look on unconcerned and fail to give guidance to their subordinates and exercise necessary authority over them."
She said though the Police Administration is desirous of rebuilding the dented image of the service, the task cannot be accomplished without the concerted effort of all policemen and women.
"I believe, and strongly so, that, a change in our attitude towards work is critical in our efforts at achieving out goals and discharging the responsibilities placed on us by the statute."
Mrs Mills-Robertson said if the police should exhibit commitment, dedication, and professionalism, public confidence in the service will soar, and there would be no need for the public to request for any other security organisation in times of public disorder or communal clashes.
"It is only when we are able to ensure that there is internal peace, law and order; it is only when we are able to protect life and property through crime prevention that, the public will really appreciate us," she stressed.
She warned that senior police officers who renege on their responsibilities would be held accountable for their actions and inactions of their subordinate officers.
"The Police Administration expects you to take charge of the discipline of your subordinates and apply appropriate sanctions where necessary," she said.
She said prevention would be top priority "because it takes precedence over all other functions of the police".
She said crimes such as armed robbery and murder have lifelong traumatic effect on victims, adding that, every crime committed, is indicative of a failed preventive function of the police.
To achieve her focus in crime prevention, the acting IGP said, there would be an audit of personnel at the Police Headquarters, and places where there are more personnel than required, those in excess would be posted out for patrol duties.
She said other measures would be put in place to improve upon crime prevention because "it is only when we successfully reduce the commission of crimes that we can maintain law and order, and protect life and property".
The Police Service, she said has dwelt more on crime detection and apprehension of offenders, than on its prevention.
"To improve on our preventive function, therefore, we shall intensify patrols within communities, on the streets and highways, as well as in residential and business areas," she stressed.
Community policing will be enhanced by encouraging the public to become partners of the police in crime prevention and problem solving.
"We must see more vividly, public cooperation as a sine qua non to successful crime control and we must develop programmes for obtaining a willing public assistance," she said.
Touching on accommodation for the police, Mrs Mills-Robertson said: "We are aware of the deplorable conditions under which some of the junior ranks live and its effects on your personal health, dignity, and performance."
She said efforts would be intensified to rectify the situation.
She also gave an assurance that the Police Administration would create equal opportunities for the development of all.