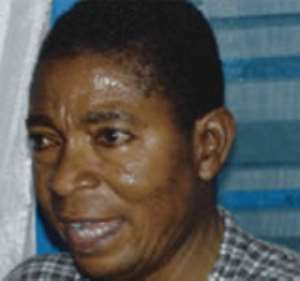 The head of the Christo Asafo Church, Apostle Dr Kwadwo Sarfo, on Wednesday, urged the National Youth Council (NYC) to equip the youth with employable skills and training that would fit into the job market.
Apostle Dr Sarfo, who is also the owner of Great Imperial Transport, said this when some members of the National Youth Council and some media houses paid a familiarization tour of his workshop at Gomoa Mpota in the Central Region.
He said the youth could not be left out in the quest for accelerated national development.
"Ghana was still facing technological problems because the required support needed to achieve this has not been given to individuals", he said, and called on Ghanaians to tap the expertise of people like him.
Apostle Sarfo said he has the development of the nation at heart and urged Ghanaians to change their mind-set by helping people who are technically endowed so that they can leave a legacy for posterity.
The Acting National Coordinator of the NYC Mr Archibald Donkor said the Council has signed a memorandum of understanding with the Great Imperial Transport to train the youth in the automobile industry at its centre in Agbogbloshie in Accra.
He appealed to Apostle Sarfo to allow the youth from the NYC currently at his workshop in Accra to continue their training at his main workshop at Gomoa Mpota to update their knowledge.
Mr Donkor said the NYC would collaborate with Apostle Dr Sarfo and seek his advice for the youth training development programme and called for public support to enable the Council to achieve its aims and objectives.
He said the NYC in collaboration with the Great Imperial Transport would establish a career counselling and internship programmes to equip the youth with employable skills.
Early on, the group was taken round the centre to observe some of the works of Dr Kwadwo Sarfo, where electrical gadgets, generators, welding machines and automobile equipment were being manufactured.
GNA