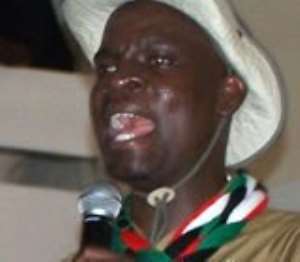 Haruna Iddrisu - Minister designate for Communications
The Ghana Internet Service Providers Association (GISPA), on Wednesday declared their support for the nomination of Mr Haruna Iddrisu for the position of Minister of Communications.
The GISPA support for Mr. Iddrisu comes a day after the Alliance for Accountable Governance (AFAG), a pressure group called for his nomination to be withdrawn on the basis that he was cited for plagiarism and was subsequently stripped of his Masters Degree by the University of Ghana.
Mr Iddrisu, Member of Parliament for Tamale South and minority spokesperson on communications in the previous Parliament, was nominated by President John Evans Atta Mills.
A statement from GISPA in Accra noted that, Mr. Iddrisu is a Lawyer who had shown a healthy grasp of the complex issues around Information Communication Technology (ICT) in Ghana and had also established a leadership role in the Parliamentary process as a young lawmaker.
It said Mr. Iddrisu's youthfulness was another important reason why GISPA believed he can stir the fast-pace and knowledge-based emerging ICT industry in Ghana.
"We are of the view that Mr Iddrisu comes to the job with a track record of delivery required to lead the industry - we are confident that the leadership commitment of Mr Iddrisu makes him the ideal person for Minister of Communication."
GISPA also proposed that Mr. Iddrisu should be supported by someone preferably from the industry who has not only technical credentials but also management expertise to assist him to deliver on the country's vibrant ICT policy.
GISPA is currently made up of NCS, Internet Ghana, AfricaOnline, IDN, Tin-Ifa, BusyInternet, Netplux, K-Net, Broadband Home, Easy-Net, Ecoband, NetAfrique, Gateway Communications, Discoverytel, Africanus, TeledataICT, ComsysGhana, iBurstAfrica, Internet Solutions, UCOM, Golden Beach Hotels and Tandem Networks.
Source: GNA