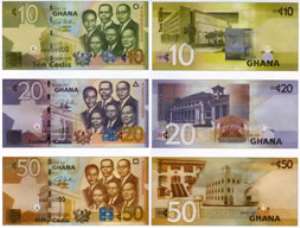 An economist has called on President Mills to freeze public sector wages for the 2009 financial year to ease pressure on the economy.
According to Razia Kahn, Chief Economist for Standard Chartered Bank responsible for Africa, any further increases in wages would put the strained economy completely out of gear.
Public wages is considered to be the highest public expenditure and with the economy said to be suffocating under some 13.3 per cent budget deficit, the economic players are divided over the way forward.
Speaking on Joy FM's business discussion programme, Business Trends, Kahn noted the decision to freeze wages would be unpopular, but would serve the best interest of the country in the long term.
"There is no point in increasing salaries when those salary increases are just eaten up by inflation. It will be far more sensible to put in measures that will stop inflation in its tracks.
"When a stable macro economic stability is achieved then government can now increase salaries which would be to the benefit of all," she observed.
Her advice comes in the wake of similar proposal put forward by the World Bank as part of its recommendation in the 2008 financial report which painted a bleak picture of the country's economic performance in the year under review.
Labour unions have however kicked against the proposal.
Meanwhile, a lecturer at the University of Cape Coast, Isaac Acheampong, said a total freeze in public wages would be unfair.
He called on government to expand its sources of revenue, insisting, workers must earn wage increases as long as there is increases in productivity.
Story by Nathan Gadugah