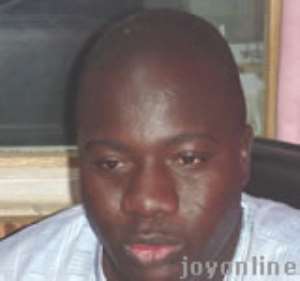 Presidential spokesperson Mahama Ayariga has asked people questioning President Mills' nominations and appointments to positions in his government to trust in his judgment.
Ayariga told Joy FM that it is up to the coach, (President Mills) to decide which player starts in a game or who plays what role and at what time in any match, the objective remaining a win for the side.
"I think we see that everyday when a coach constitutes a team. Sometimes people ask; why is player 'A' not playing, why is player 'B' not playing, why did the team start with player E,F,G,H and etc, but at the end of the day the coach has a broader vision of the game. He looks at what the plan is from the beginning, what the plan is if the tide turns against his team and so, which players would be substituted for which players, which players should move to which parts of the field to play from which flank and etc.
"So the coach always has a broader vision, an overall vision and that informs the formation of the team at the beginning, the formation in the middle and the formation at the end and who plays from what flank…These are legitimate questions, people are concerned that is why they are asking those questions. They want to see the team succeed and we applaud that, we are grateful for the concern that has been expressed by all the people. But let us repose confidence in the coach and let's see what the end results is going to be in terms of the overall output of the team when they start playing…"
Ayariga said depending on how the appointees perform on the field of play, there may be substitutions to help achieve the vision of President Mills and asked all to give him a chance to compose the appropriate team.
There have been expressions of disappointment in certain quarters within the party over alleged sidelining of key party persons thought to be good materials for the new administration, however others who have spoken against the bickering have advised that the president cannot appoint all party fanatics into offices.
Asked about questions being raised about some persons nominated for ministerial appointments, Mahama Ayariga said Professor Mills' office had done enough checks to meet requirements for their successful vetting, however if any member of the public is still convinced on the weight of the issues they are raising, they should help the work of the vetting committee of parliament with any such information.
According to the lawyer, he does not expect whatever issues that are being raised to stall the appointment of any of the nominees, who he said are mostly parliamentarians, arguing that whatever challenges are being alluded to should equally have prevented them from being elected parliamentarians.