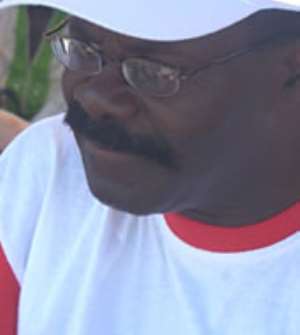 The presidential candidate of the Convention People's Party, (CPP) in the 2008 elections, Dr Paa Kwesi Nduom, has suggested to President John Evans Atta Mills to continue with the National Economic Forum he has instituted to enable the country to adopt the right mix of economic policies for sustainable development.
He hoped that through the forum, Ghana would work as a collective and come up with a national economic agenda or manifesto that transcended partisan interests or considerations.

Under the NDC regime, the National Economic Forum brought Ghanaians from various endeavours together, including government functionaries, politicians, traditional authorities, labour unions, academicians, the private sector, among others, to discuss the economy in a non-partisan manner.
As a result, a lot of issues, including how to handle the ports and harbours, domestic debt reduction, pension reforms, the national identification system, energy, among others, were discussed.
Sharing his views on the economy with the Daily Graphic, Dr Nduom said, "When it comes to the economy, Ghana must adopt an inclusive approach. Anyone with something to offer must be given the opportunity to contribute his or her quota to the national development effort".
He said Ghana must avoid exclusivity, saying that Ghana at present did have an inclusive society where opportunity was there for all.

''That was how in 2001 the supporters of the New Patriotic Party seized people's assets and now in 2009 NDC supporters are doing the same," he said.

That, Dr Nduom indicated had compelled people to choose to mind their own business, at the expense of the nation.
He said as a result of high expectations from the electorate, outstanding debts within government itself and state institutions, as well as outstanding pay reform issues; there was no question that the economic or financial challenges facing the NDC government would deepen.
He said the threat of the global financial crisis which had not been felt directly would also put severe pressure on the Ghanaian economy.
Ghana, he said, would be impacted in terms of remittances and aid flow, while the "private sector would suffer in terms of accessing overseas markets for Ghanaian produce.
He said even though the NPP government left behind a better performing economy than it met in 2001, "we are still where we are and still struggling to attain a high performing economy".
He said if the country was unable to meet the expectations of Ghanaians, the disillusion would be so great that our democracy would be threatened.
He said the 2008 elections had shown that Ghana was polarised and so there must be a conscious attempt to involve many people in decision making and affairs of the nation.
"We must live and feel inclusiveness in our pockets," Dr Nduom pointed out, stressing that "if we don't do that, then saying it will just be mere platitude".
"You cannot have one or two people involved in governance of the state and describe it as inclusiveness," he stated.
He said who got appointed to boards and state institutions, who got contracts and the actions of those who implemented decisions all went to determine an all-inclusive government.